Origins – Let The Frenzy Begin!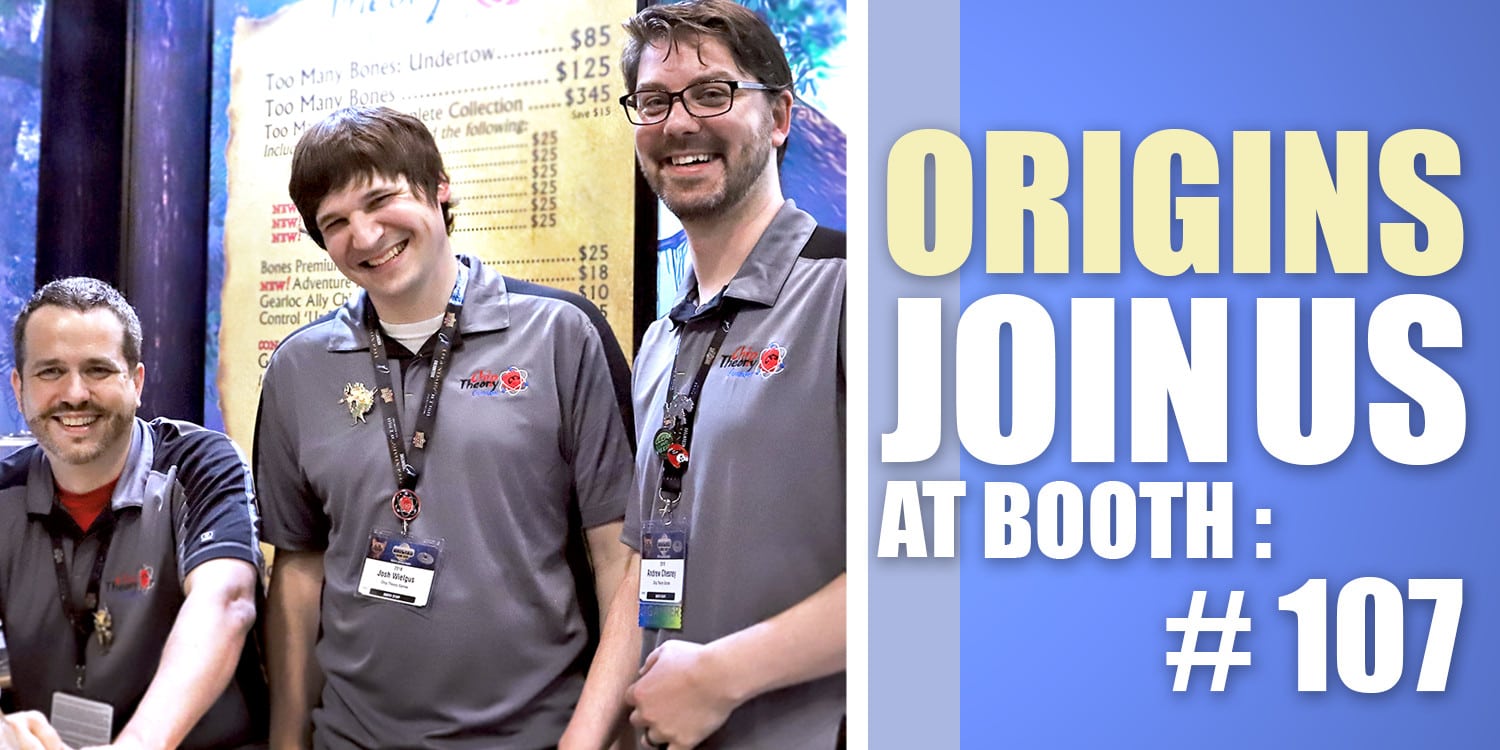 After a fruitful few days setting up our magnificent booth, we readied ourselves for the start of the retail frenzy that comes with the first day of any new convention.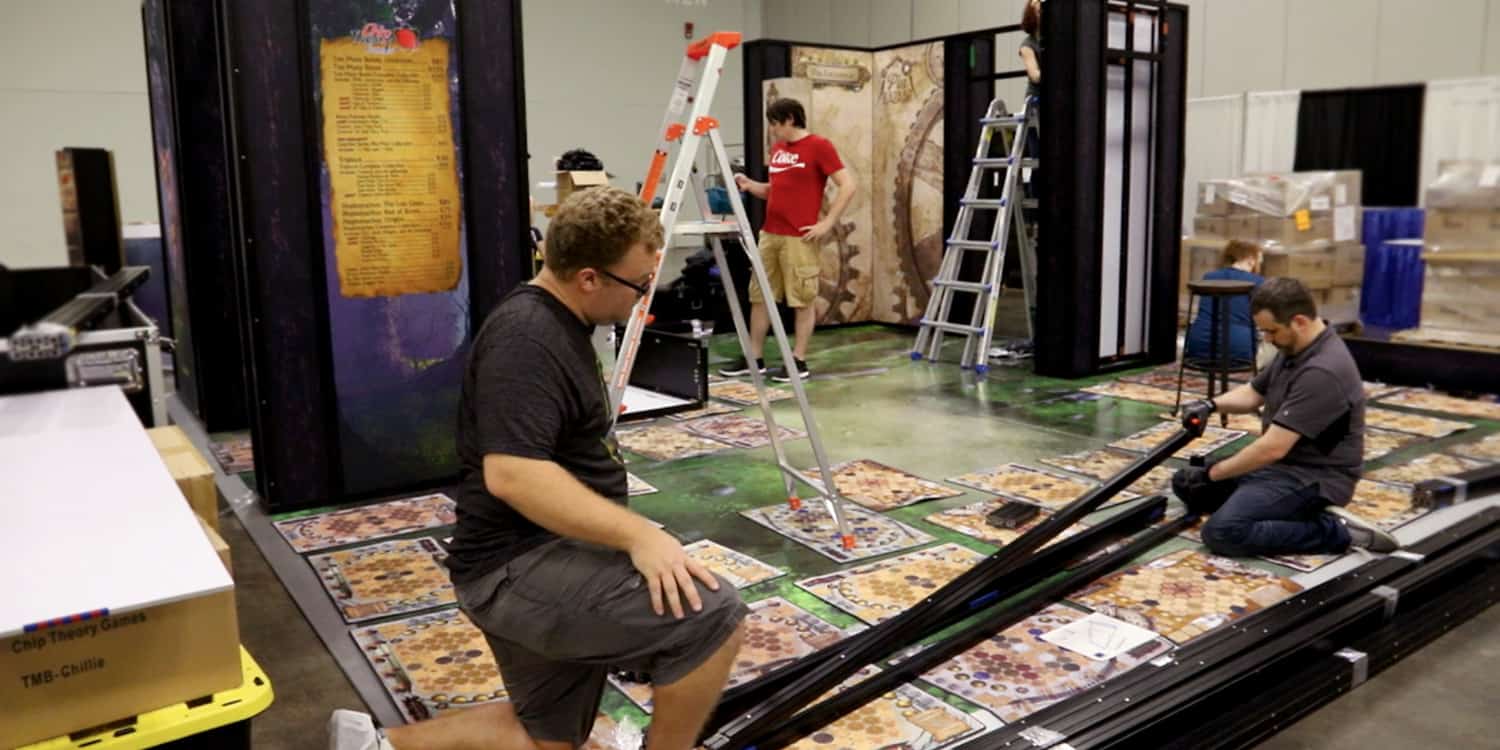 The doors opened at 10 a.m. and waves of energetic gamers came charging the ramparts and stormed our position. Moments later dozens of copies of Too Many Bones had already been consumed and the line for even more had made its way around the whole booth. By the end of the day, stocks had been depleted but reinforcements had been ordered to the front to make sure that the next days' consumers would be well catered for.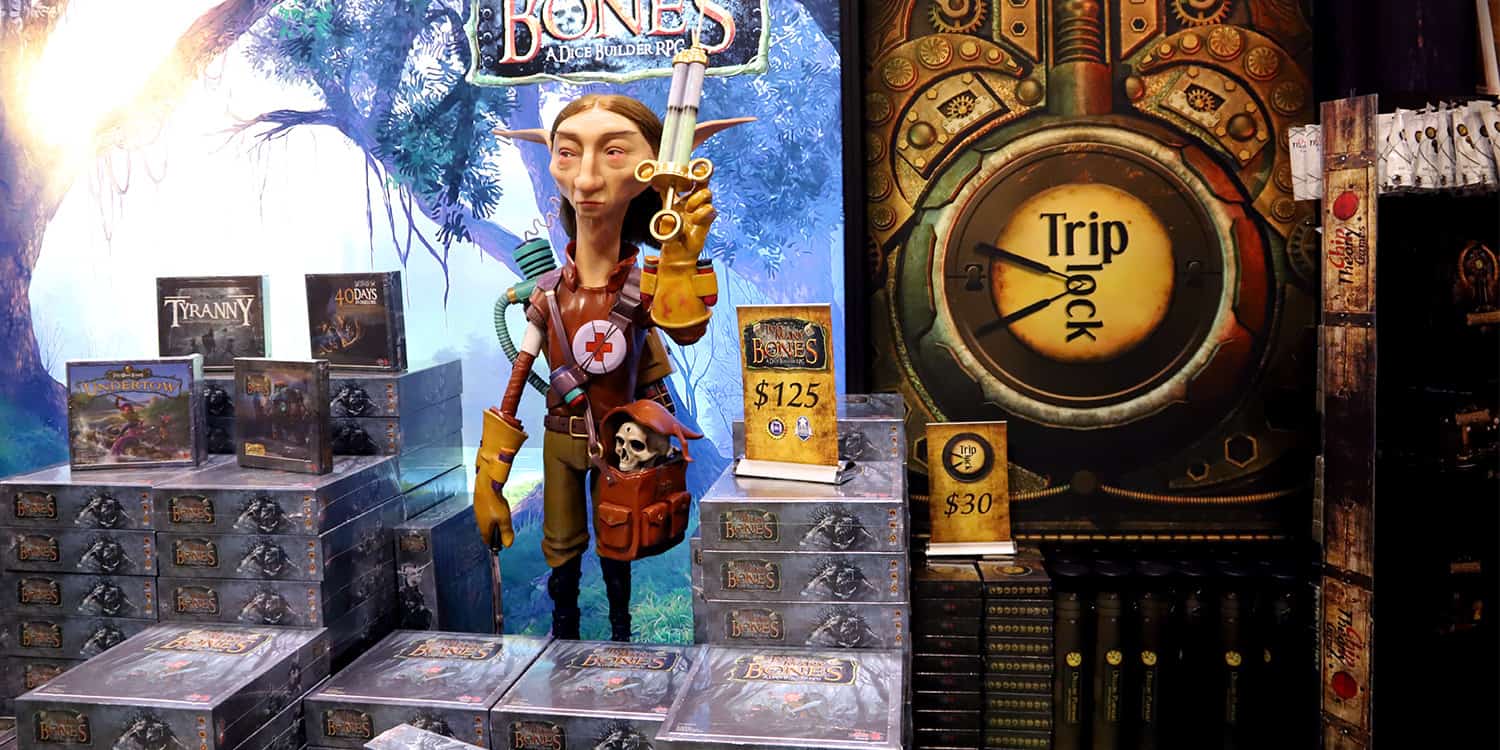 For me, seeing the joy on peoples faces as they handled Undertow for the first time made the whole day worthwhile. And, with the whole design team on site, each and every question was able to be answered and more than a few games were signed by Adam and Josh. We were able to get some valuable screen time with the Dice Tower team as well as having more than a few chats with the podcasters and bloggers who came to see us. I'll be following up on even more channels and reviewers in the coming weeks so watch this space!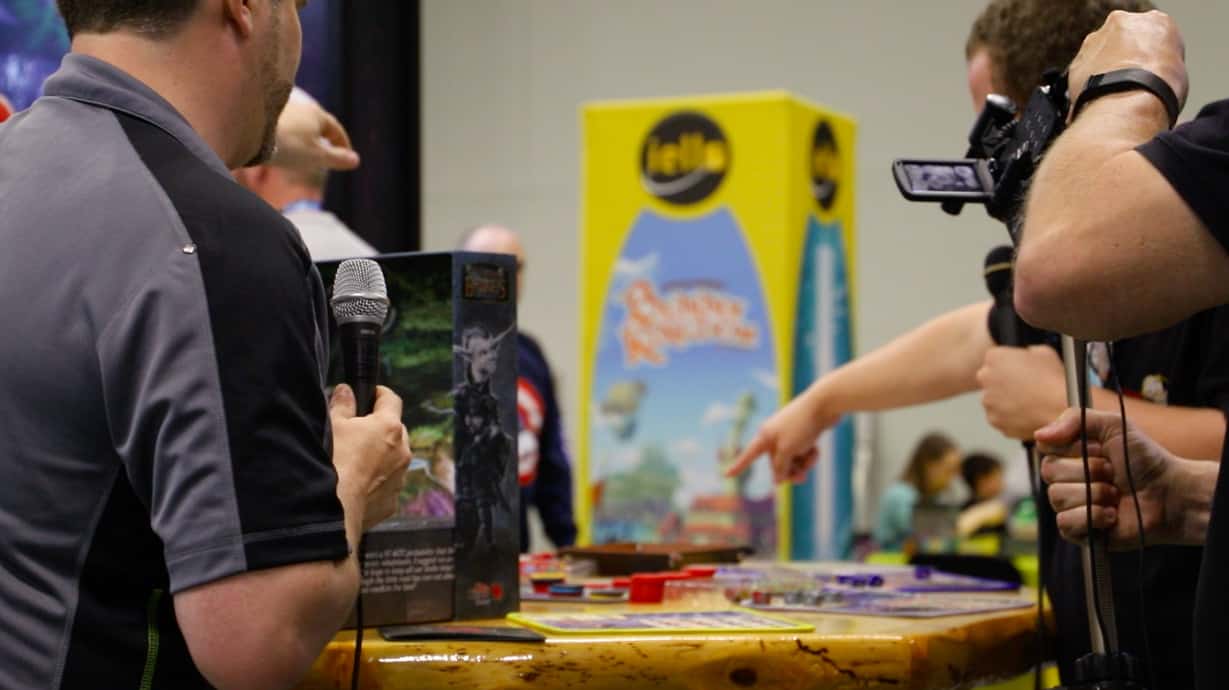 Finally, there was the world debut of the Gearloc pin badges, which you will be able to follow at all the conventions going forward. We were part of the Pin Bazaar's pin exchange program so expect to see them popping up in random booths around the country too. For those of you that couldn't make it to Ohio this week fear not – you can still get hold of the full collection while the convention is running on our
web store
.