Join us in the United Kingdom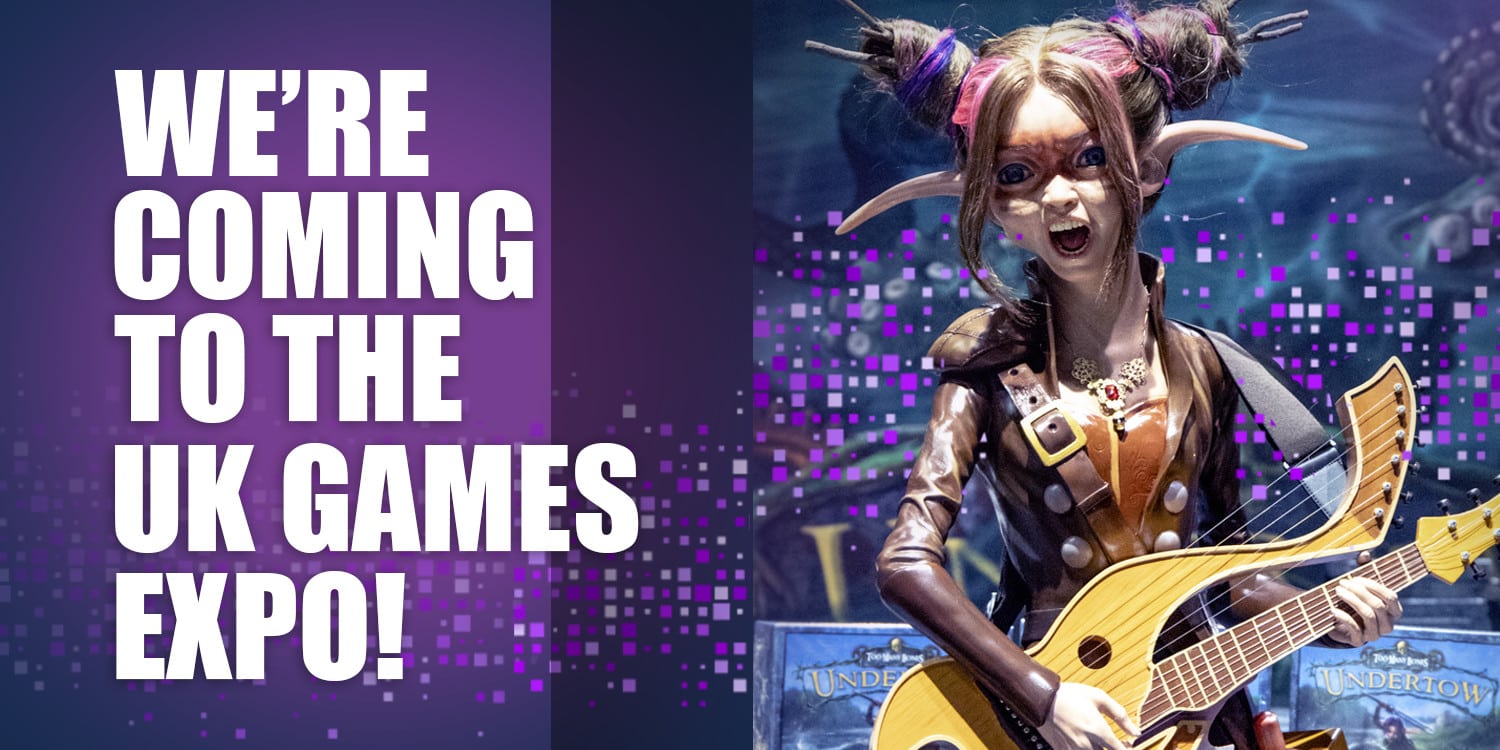 As the snow melts and the weather improves we turn to what will be another epic convention season. Not only will we be showcasing the soon to be released Cloudspire but we will also be offering exclusive Promo Chips and Dice trays!
First stop for us is in the sunny city of Birmingham, UK for the UK Games Expo. This will be our second year attending UKGE and we are very excited to be back. In addition to our team, we will be working with a world renowned board game reviewer, but more on that later!
2019 Convention Promo
Free with any purchase at UKGE (and any of the other conventions we attend this year), Timothy III, Esq. is our 2019 convention promo. Timothy is an Heirs defector who flew the coop and headed down to the earth below rather than fighting for his avian brethren. Now returning to Ankar via gateports, you can add him to your army as a mercenary via the market.
We'll have this promo chip at UKGE, but also at Origins, Gen Con, Essen, and PAX Unplugged. Timothy will also be available for purchase as a part of the 2019 Promo Pack during the holiday season.
How to find us
Chip Theory Games will be located at booth # 2-201. Situated between the two main exhibition halls and inside the atrium.
What Products will be Available to Purchase?
Our entire line of games will be available at UK Games Expo. This includes: Too Many Bones' Series, Game to Pick a Game, Triplock and Hoplomachus.
Cloudspire will be officially released about 8 weeks after this convention, but that doesn't stop any of you that are attending from getting excited by the fact we will have a finalized copy of it there for everyone to try for the first time anywhere in the world!!
To celebrate this we are giving away an exclusive gift! And as a thank you for your preorder of Cloudspire at our booth we will give you a free Control 'Ur Roll dice tray! You are welcome to preorder ahead of time, directly from our web store, and show us your order confirmation at the booth to receive your gift.
The dice tray hosts a beautiful tower design on double sided neoprene, with brass snap fastening buttons and stitched edging. So it not only fits the aesthetic of Cloudspire but also gives you the perfect thing to stop dice from disrupting your gameplay.
Come Play our Games
While most of you know our games already we will have copies of Undertow and Cloudspire set up for you to demo at the booth itself. The team will happily take you through either a couple of encounters or a full wave so you can really get a feel for what the games are about.
Meet Ricky Royal!
We are excited to announce that none other than board game legend Ricky Royal of Box of Delights fame is with us for the entire Friday and Saturday of the Expo. He will be there to talk about all things gaming and I'm sure he can be persuaded to run you through his thoughts on any of our games from Hoplomachus to Cloudspire.