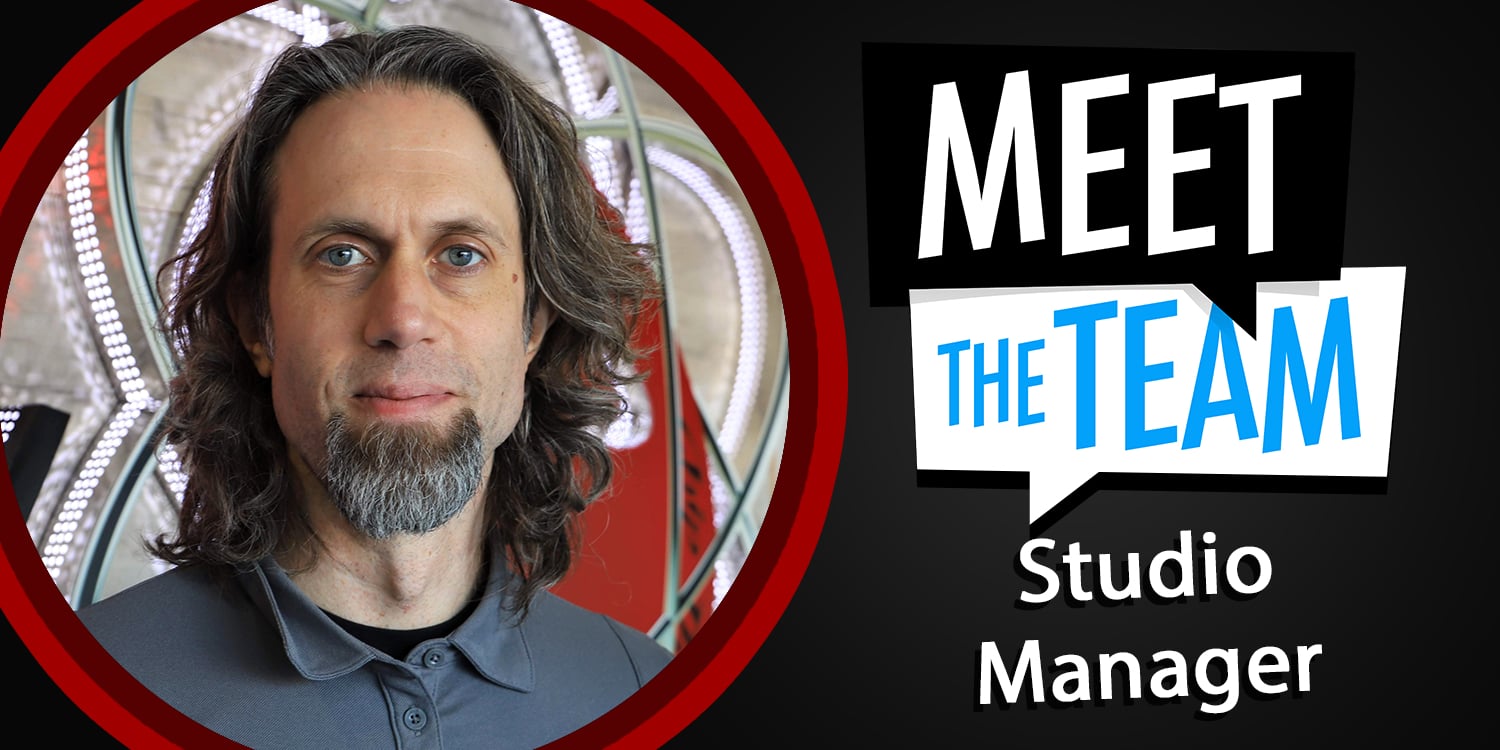 Name: Andrew Navaro
What do you do at CTG?
My job title is Studio Manager. So far in my time at CTG, I've done some business development, art and creative direction, editing and writing, and mentoring. I'm here to help with all aspects of the business, and lend my knowledge and experience wherever it may be applicable.
How long have you been with CTG?
Since February 2020.
Tell us a little about yourself.
I enjoy making games, and playing games. My all-time favorite tabletop games include Dungeons & Dragons, Android: Netrunner, Warmachine, and Twilight Imperium. My favorite video games include classic Bioware and Black Isle titles, Bethesda RPGs, the Witcher 3, and Rockstar open world games. Lately, I've been playing a lot of Minecraft.
I also enjoy exercising and being in nature, specifically hiking. Anytime when I can escape the sounds of cars rumbling on the highway and breathe clean air is a good time.
What did you do before you came to CTG?
I worked for many years at Fantasy Flight Games in several different roles. Notably I served as lead graphic designer on Android, Cosmic Encounter, and Battlestar Galactica the Board Game; digital creative director on Mansions of Madness 2nd Edition; and Creative Director on Twilight Imperium 4th Edition, Arkham Horror the Card Game, and Star Wars Destiny, among others.
What's your favorite part of working at CTG?
There is a lot that I like about working at CTG, but if I had to pick one aspect as my favorite, I would say that I love the collaborative and overwhelming positive environment here.
What's your favorite CTG game, and why?
Too Many Bones. I love the back-up plan mechanic. Banking "misses" in service of powering up powerful, positive effects is awesome. Even when the dice betray you, there's a silver lining. So good!
Top Five Bill Murray Films:
Ghostbusters
Groundhog Day
Lost in Translation
What About Bob?
Broken Flowers
Top Five Metal Albums:
Rust in Peace, Megadeth
Vulgar Display of Power, Pantera
Ashes of the Wake, Lamb of God
The Number of the Beast, Iron Maiden
Master of Puppets, Metallica