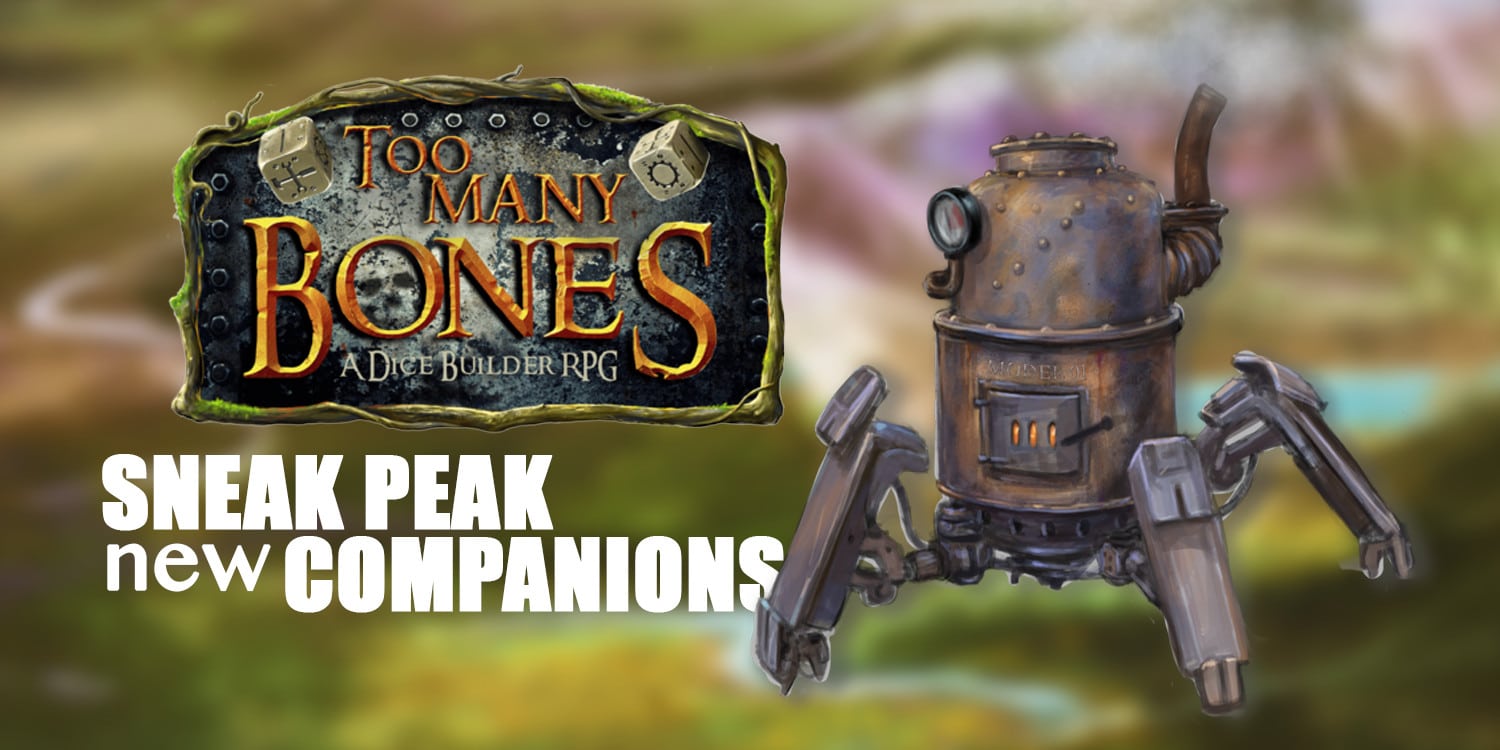 You asked. And asked. And asked. And asked. So at last, we say… You win! We are officially creating an ally pack containing companion chips for Too Many Bones' characters Tink and Ghillie. This pack will include a total of SIX chips, all with unique art from Anthony LeTourneau. For those just jumping into the Too Many Bones world, these are 11.5g chips to represent Tink's Spiderbots and Ghillie's animal companions. These pets are controlled via a die on top of a health stack. We were asked by many to create an actual chip to represent them on the Battle Mat to increase theme. They are entirely unnecessary, but they add a bit of bling to the game.
Tink's Bot Chips:
offer info on health, attachment availability, and attack power. The colored side and black and white side allow you to flip the chip based on whether the bot still has battery power available.
Ghillie's Companion Chips:
have alternate art on both sides. One side is cuddly, and the other fierce, depending on your mood. These also feature the Skills of each companion as a helpful reminder, along with each Companion's Attack Stat and a reminder that their health and possible maintenance is determined via a die roll. *All chips seen above will be included in the Ally Pack (Artwork still in progress). Available for purchase summer 2018.