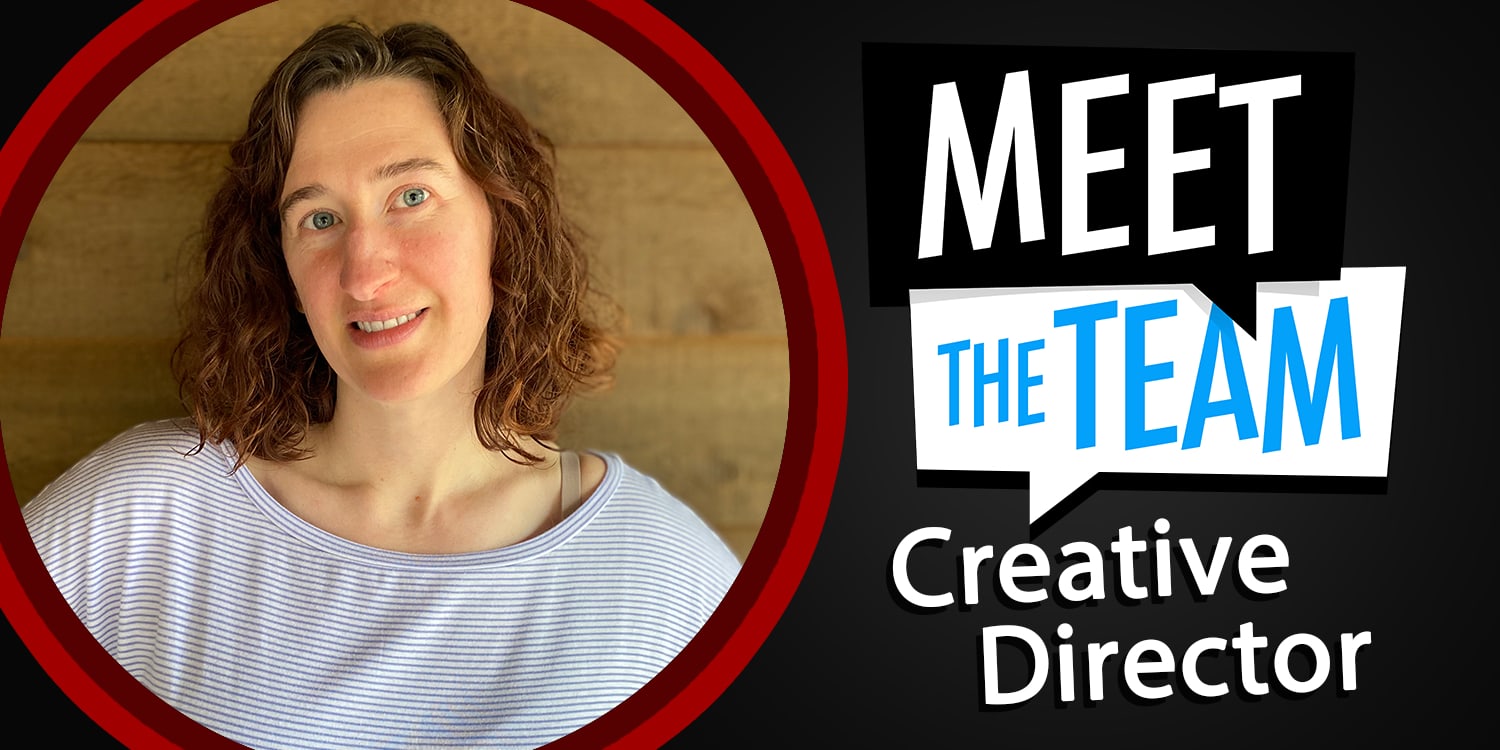 Welcome to Meet CTG, a feature where you can learn more about one of the team members who help bring our games to you.
Name (and CTG nickname): Melonie Lavely, "Duster"
What do you do at CTG?
My title is Creative Director. I mainly do graphic design, prepress, and production art. I also manage artists and their timelines and do a little bit of art direction, and I make sure all components are accounted for.
How long have you been with CTG?
Two years. I started in January 2018.
Tell us a little about yourself.
My husband and I enjoy playing board games, and we've made a lot of friends through the hobby. I am also a runner. I've completed three half-marathons. I like to sew and knit. I paint in watercolors, acrylic, and gouache. Recently, I've started painting my game miniatures. I just started learning bass guitar. I'm going to try regular guitar to see which one I like better to pursue. I like to sing in my car and love doing karaoke. And I actually do have free time… I swear!
What did you do before you came to CTG?
I worked in the printing industry doing graphic design and prepress.
What's your favorite part of working at CTG?
The creativity! I've never worked anywhere before where every employee is so creative and so talented! It's so fun and allows me to push myself more with every project.
What's your favorite CTG game, and why?
Undertow. I think part of it is because it was the first CTG game I ever played. But I also love reading the encounter cards and then seeing how they are able to incorporate the story into the battle. It's so creative!
Which TMB Baddie Skill would you apply to yourself?
Detonate (but it would totally be because I'm also Careless! So I wouldn't mean to take anyone else down with me, but I accidentally would!)
Give us two top five lists.
Top desserts:
Almost any cake from Buttercream Bakery
The Rory from Patisserie 46
The Mandarin Cake from Patrick's Bakery Cafe
Greta Gerwig (Thai Tea) Ice Cream from Milkjam Creamery
Chocolate Dulce de Leche from Izzy's Ice Cream
Top non-alcoholic drinks:
Lavender Latte
Thai Tea
Jasmine Tea Latte
Matcha Latte
Taro Bubble Tea