Free Download – Cupid Ghillie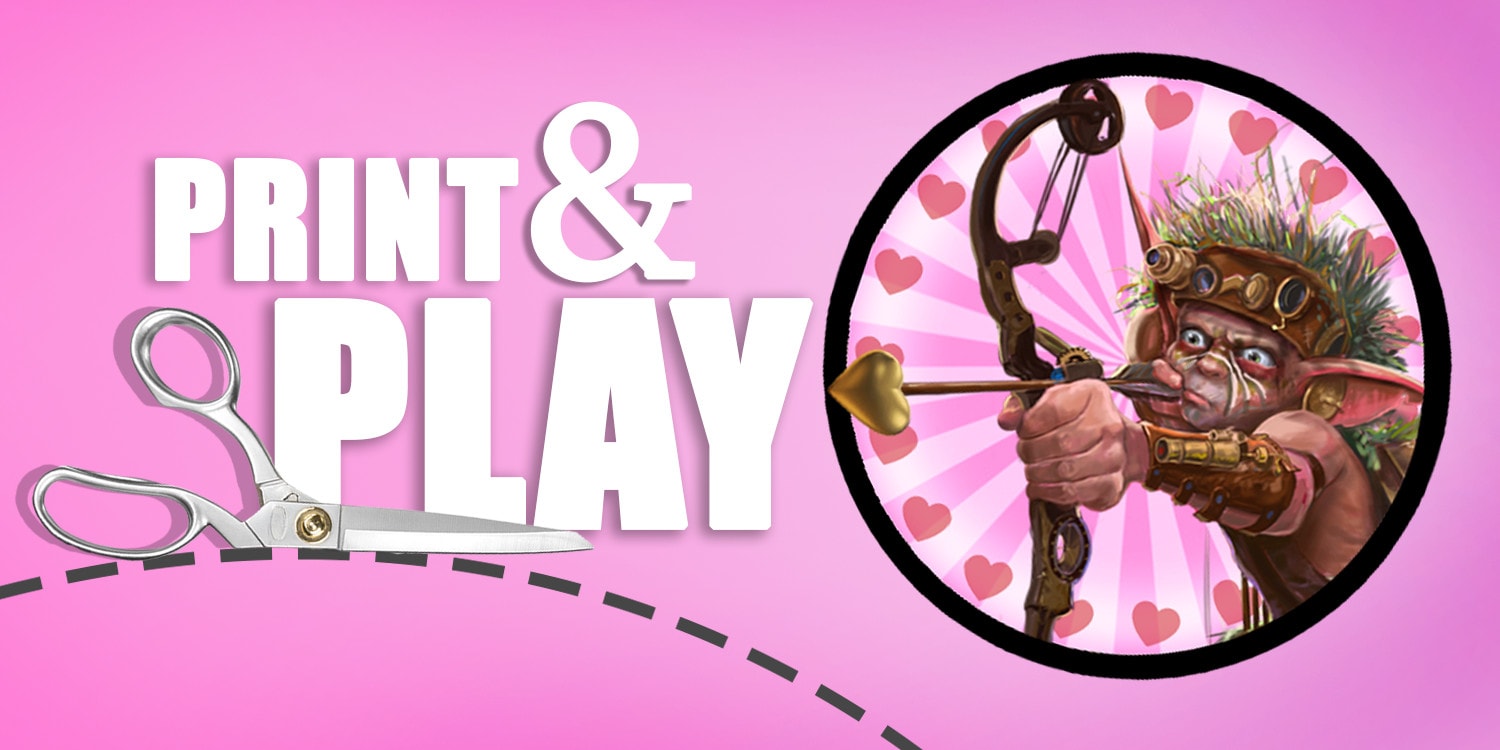 We interrupt our Undertow crunching to bring you this special Valentine's Day greeting. Enjoy this print and play alternate art of our good friend Ghillie in celebration of the holiday.
If you find that Ghillie keeps striking out with the ladies in your Too Many Bones games, maybe replacing his art will bring you some luck.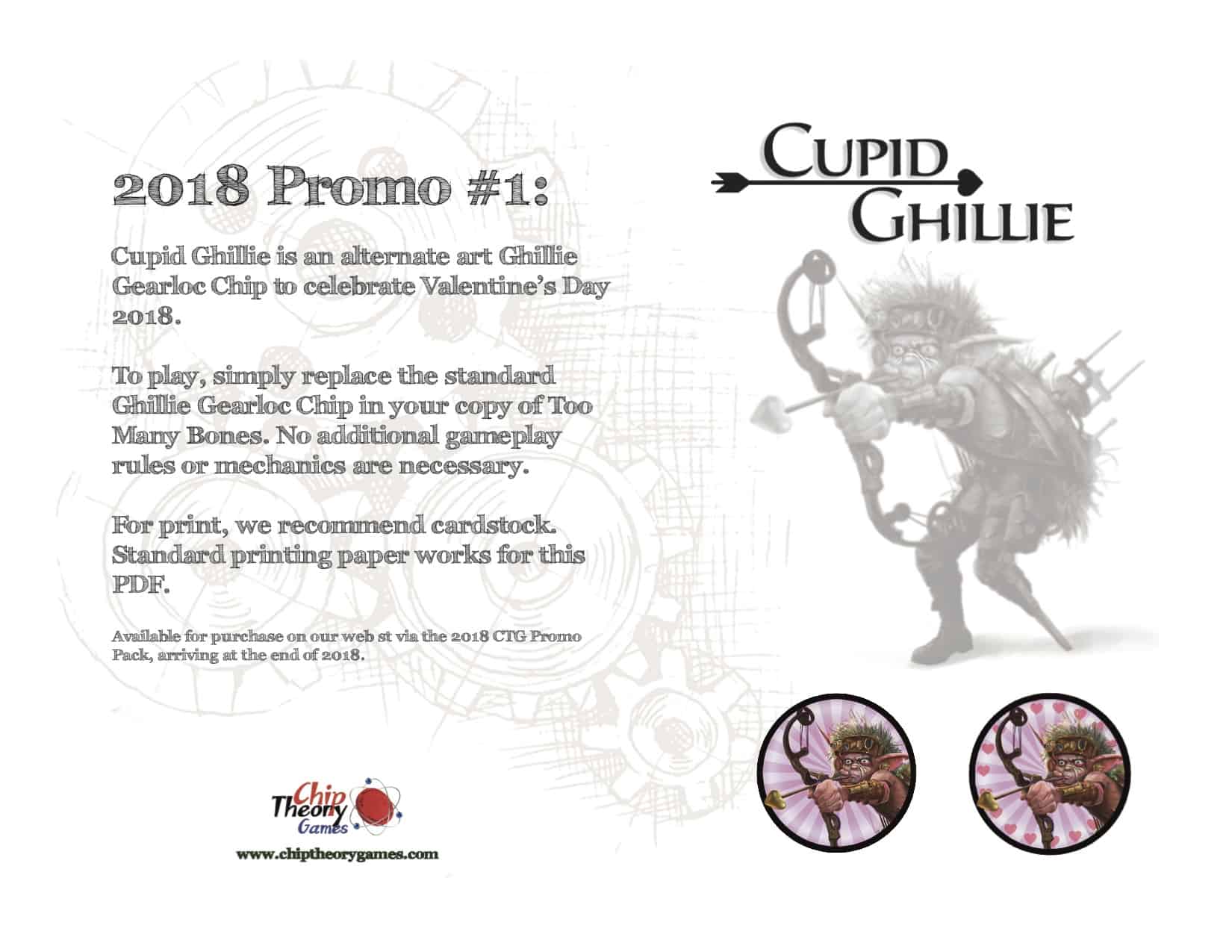 But wait, it gets better! This year will be releasing a promo pack which will include a physical version of this chip, along with any other promos (including convention promos) we release in 2018. Click here to learn about the new promo pack.
As always, thanks to all of you for your support. We hope your day is filled with love, quality gaming, or at least some sarcastic comments about Valentine's Day being a corporate holiday.