3.6.20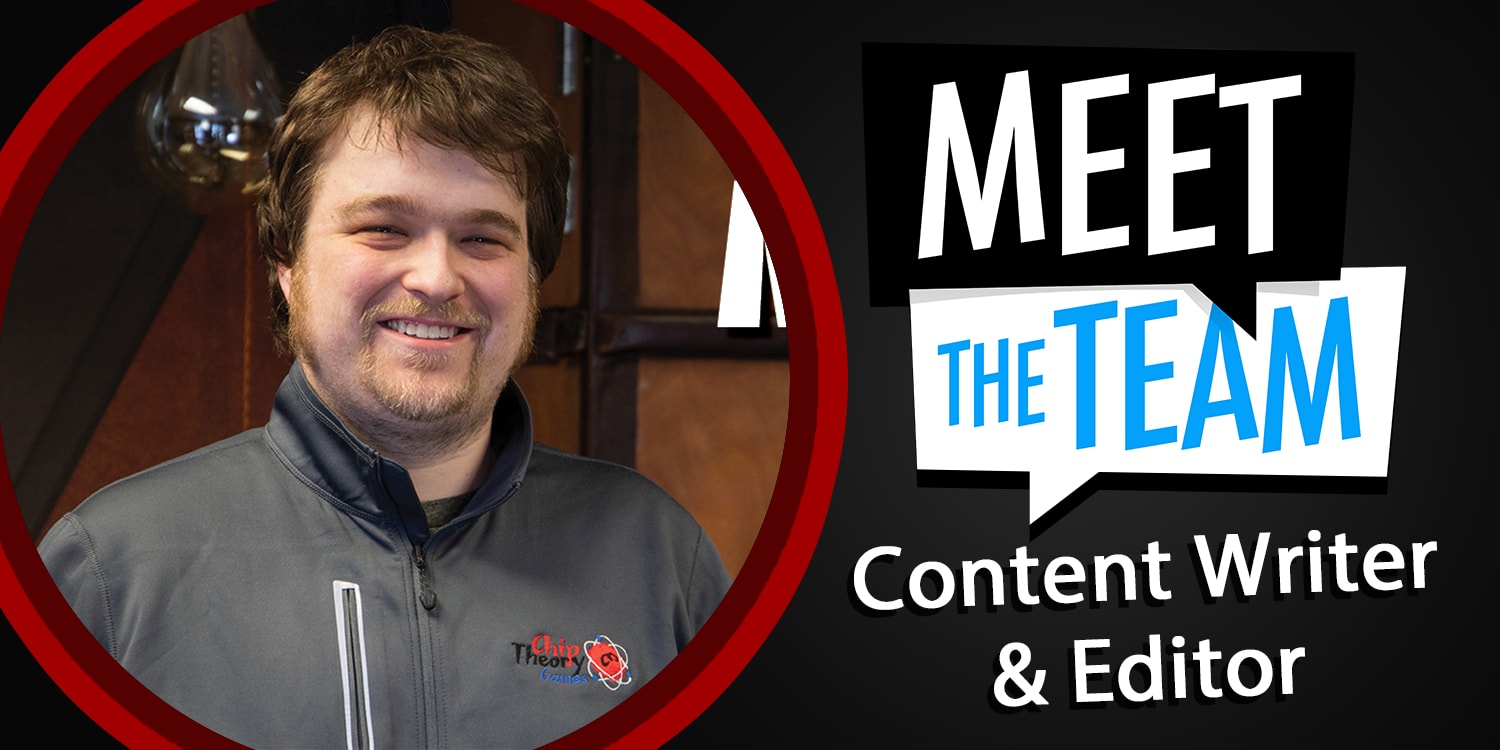 Welcome to Meet CTG, a feature where you can learn more about one of the team members who help bring our games to you.
Name (and CTG nickname): Ryan Howard, "Lhadnil"
What do you do at CTG?
I'm CTG's content writer and editor. I copyedit CTG's gaming materials and communications, write public relations media and blog posts, and help craft story and lore for our game worlds.
When did you start working with CTG?
I began freelancing editing and writing with CTG in 2017, and I started working for the company full-time in February 2020.
Tell us a little about yourself.
My wife, Kim, and I have two sons. I host a podcast in which a friend and I watch a random episode of any Star Trek show and talk about it. In my free time, I like to read comics, play games on my Switch, and watch and review movies.
What did you do before you came to CTG?
I was a reporter and editor at various community newspapers around Minnesota.
What's your favorite part of working at CTG?
It's a very collaborative, creative environment where everyone is enthusiastic about their work.
What's your favorite CTG game, and why?
I think I will always be partial to Cloudspire, as it's the first CTG game I made significant lore contributions to. And, like all of our games, it's really fun!
Give us two top five lists.
Five favorite current writers:
Mark Russell
Abhay Khosla
Emily VanDerWerff
Tegan O'Neil
Alexandra Petri
Five favorite podcasts:
Harmontown
The Flop House
James Bonding
My Brother, My Brother and Me
iFanboy