Free Download – Nightmare Picket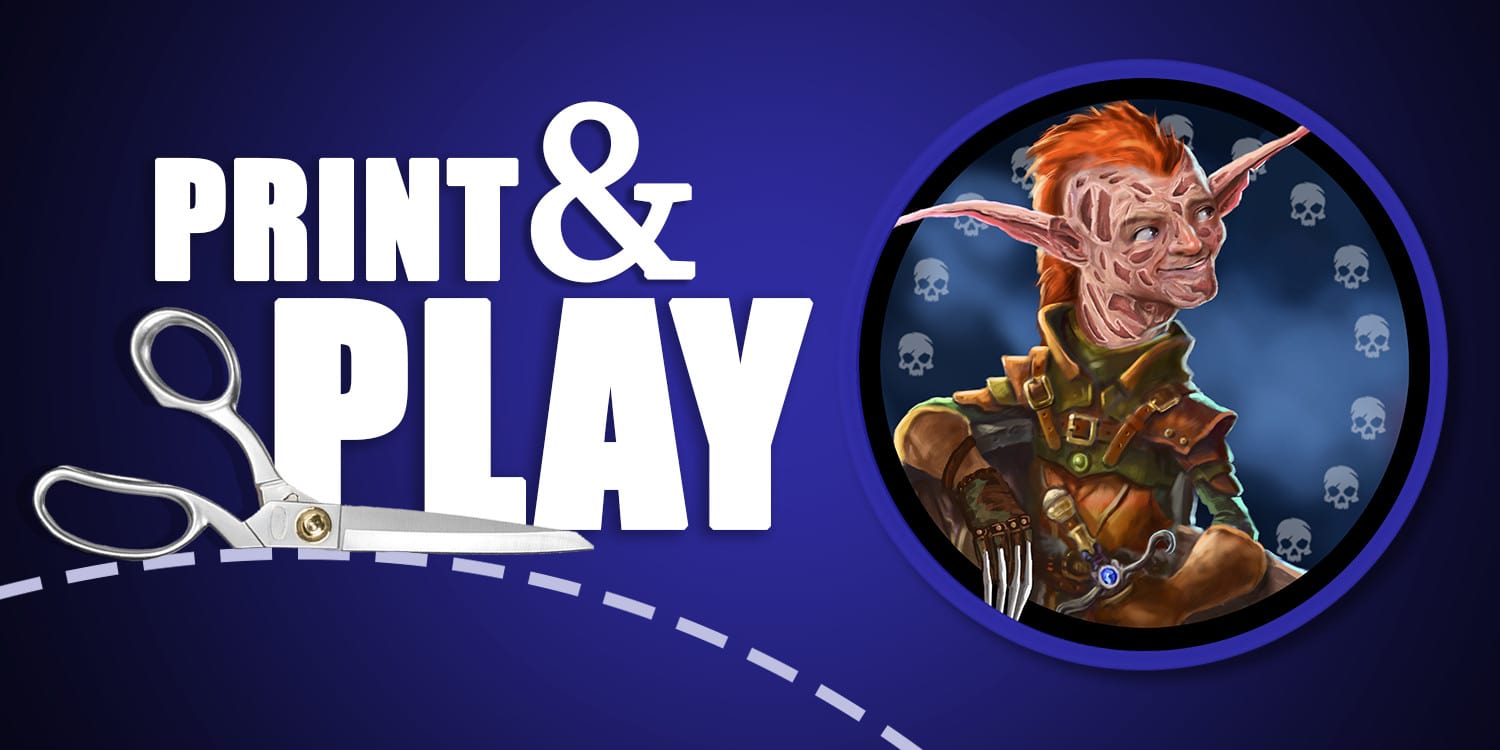 Introducing the newest Gearloc print & play, free for anyone to download: Nightmare Picket! Be sure not to fall asleep on the battle field or you may just find yourself facing your very own picket nightmare.
Add the newest Gearloc alternate art chip to your Halloween collection! Check out last year's Halloween Print & Play: Slasher Patches. 
Nightmare Picket will be included in this year's promo pack as a physical chip available for purchase November 29th, 2019. We'd also like to take this moment to say THANK YOU to all our supporters. Without you, we wouldn't be able to continue to create new and exciting content like this. 
Now go! Gather all your friends, round up the Gearlocs and have a spooktacular Halloween!