The last Update Pack we'll ever make (and also a merch store)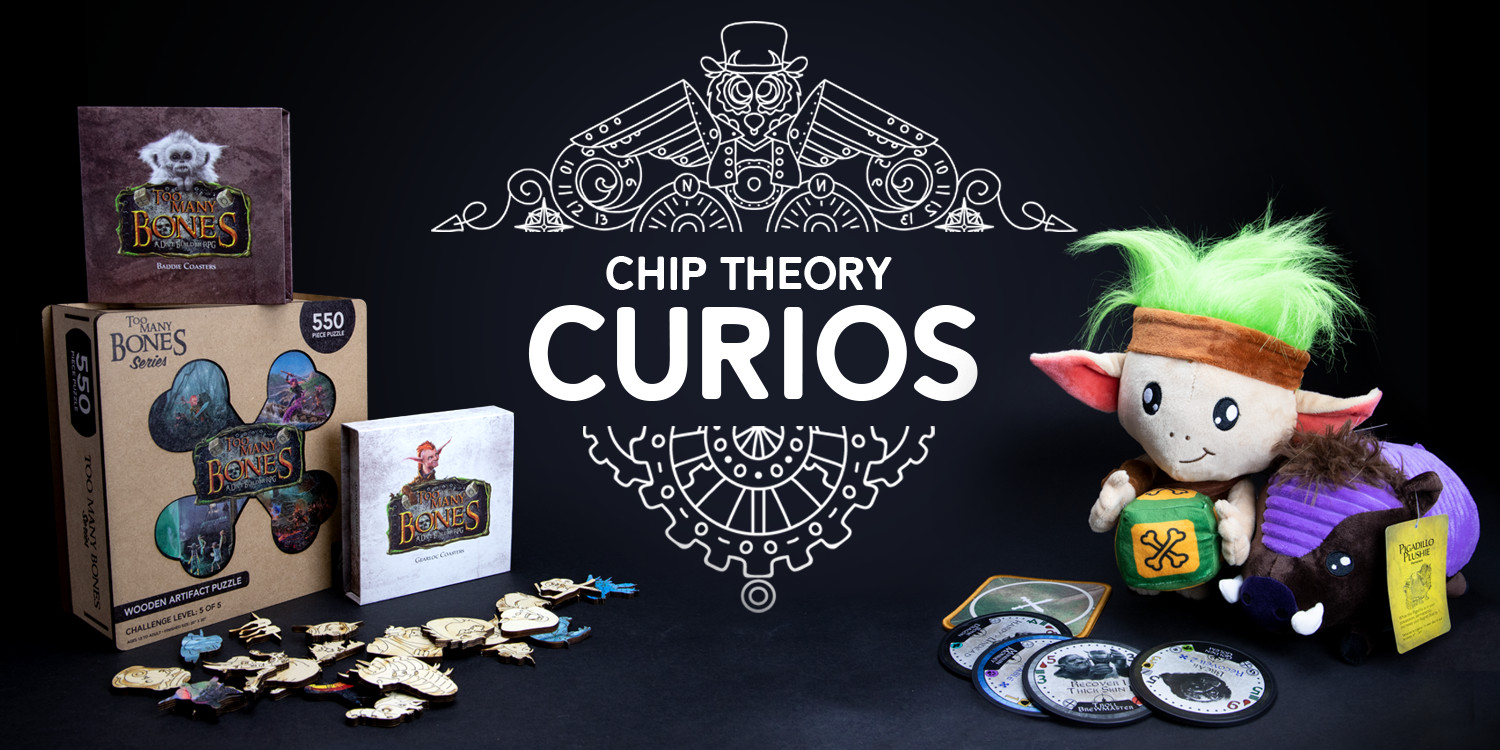 Greetings, Chip Theory Faithful, and a warm and happy April to you all!
Spring is fast approaching, which obviously reminds us all of new life and new beginnings. We recently had a new beginning ourselves with the launch of our new logo. It's a fresh new look, vibrant and modern. It makes a statement about who we are now (still Chip Theory Games) and how far we've come as a company (far enough to have a new logo).
Since the logo launch, however, many of our more pedantic fans have wondered: "What about all the Chip Theory content I've purchased over the years? It now is near worthless with the dumb old logo on it and I hate it and I don't like that and what are you going to do about it?"
In the past, we've always been fond of allowing folks to update their games to the latest and greatest versions, typically through the use of update packs. As Too Many Bones grew from a scrappy indie release to an international success, we released several update packs for early adopters, clarifying rules, fixing errata, adding edge-stitching to mats, giving you that new PVC smell, and more. Cloudspire's second print saw a major UX overhaul that made learning and interacting with the game much easier (but not removing the Naroran Altar, because we want you to suffer). Thankfully, however, we've grown to the point that significant update packs for individual games should be a thing of the past. We have a new logo now! We're professionals! 
Well, we're almost professionals. It turns out, there was one more update pack we needed to release, one that would answer that age-old question: "What do I do with all of my Chip Theory stuff now that the old logo makes me feel like a forgotten relic of a bygone era?"
Introducing the Chip Theory Games Universal Logo Update Pack: The perfect product for the discerning Chip Theorist who wants their games to reflect limitless commitment to quality and creative zeal, a reflection only able to be conveyed by an orange circle with a line through it. Check out the video below.
Amazing! We know you're already asking where you can acquire one or two or twelve (depending on the amount of Chip Theory content you already own) of these amazing sticker packs. And that's where this announcement gets really exciting. You can get one for FREE, today, at https://chiptheorygames.com as a part of our brand new merchandise collection: Chip Theory Curios. 
For years, folks have been asking for us to release additional Chip Theory gear. Today, on our website, we're launching an entire section of our webstore dedicated to an assortment of cool baubles and novelties. Let's take a quick peek at what's available in this introductory wave of Chip Theory Curios. 
The Too Many Bones Sculpted Ceramic Mug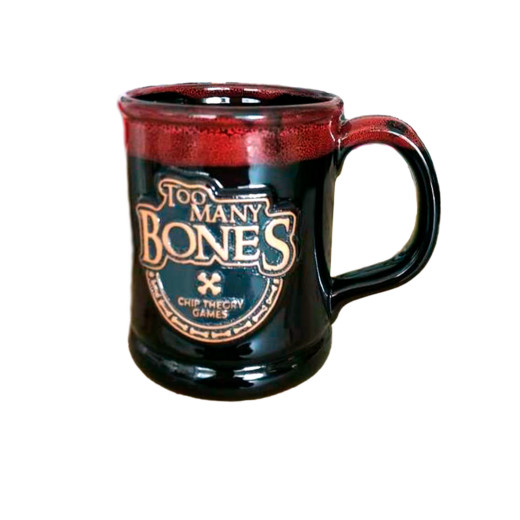 Now you have a mug suitable for your Bones Coffee! This gorgeous mug allows you to show off your TMB enthusiasm at your office, in your kitchen, or anywhere you drink coffee (we don't judge. But we definitely judge if you drink coffee in the bathroom). 
This picture is from our manufacturer in China. We expect our physical production sample should be arriving literally any day now (we genuinely expected it two days ago … and yesterday … *fingers crossed*). 
Chip Theory Chip Coasters
These novelty coasters are giant versions of chips from our games! This initial release includes two different sets of four. You can grab a set of Picket, Boomer, Patches and Tantrum (the four base game TMB Gearlocs) or a set of four Baddies from TMB. Each set comes with a magnetic box and mini neoprene battle mat position to rest your coasters on when not in use. They use giant versions of the same stickers you see in our games (with a matte finish instead of gloss). If you like these coasters, vote with your dollars: Pending demand, we'd only need to release 32 more sets before you could have an entirely playable coaster-sized base game!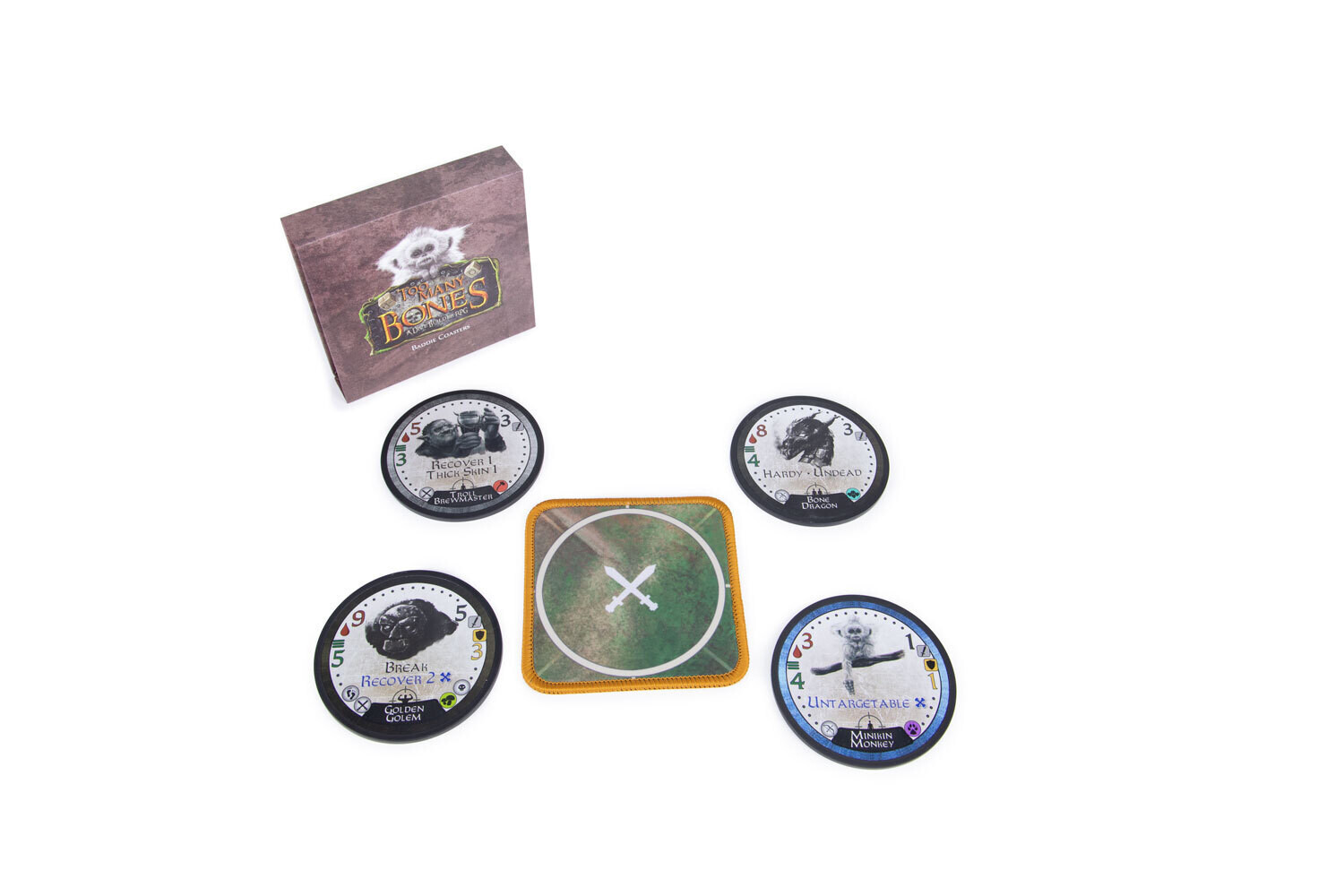 Also, these coasters are relatively easy to create, so if they do well, we will certainly look at similar releases for other franchises.
The Chip Theory Premium Wooden Puzzle Collection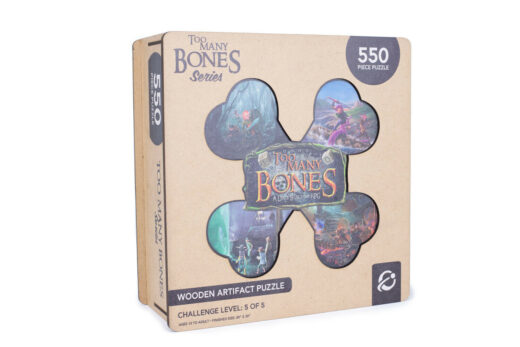 People often say that Chip Theory titles feel like strategic puzzles begging to be solved, but metaphors are for cowards! Now we're giving you literal puzzles begging to be solved! 
You've likely seen puzzles of this nature from other companies, and we love them so much that we simply had to do some of our own. This initial release features a Too Many Bones puzzle that covers the pantheon of major story art in the TMB universe, as well as a Victorum puzzle featuring the hulked-out gladiator Decimus. Each of these puzzles features unique custom pieces shaped like items, characters, animals and other lore bits from across both series. You can buy either puzzle individually or receive a discount when you buy both together.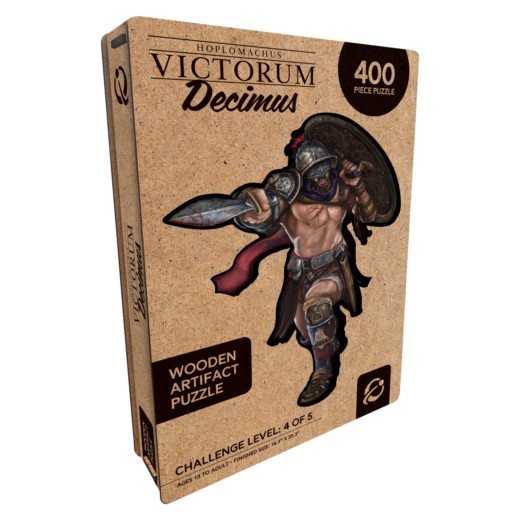 These truly need to be seen and touched to understand how cool they are, and we'll be detailing our production sample in a video soon. However, for now you can check out the photos above. 
We'll note that due to the manufacturing process and custom piece back and forth with our production partner to make sure all the custom pieces don't have too fine/too breakable details, these will not be delivering until late summer. 
Bones Coffee x Too Many Bones (USA Only)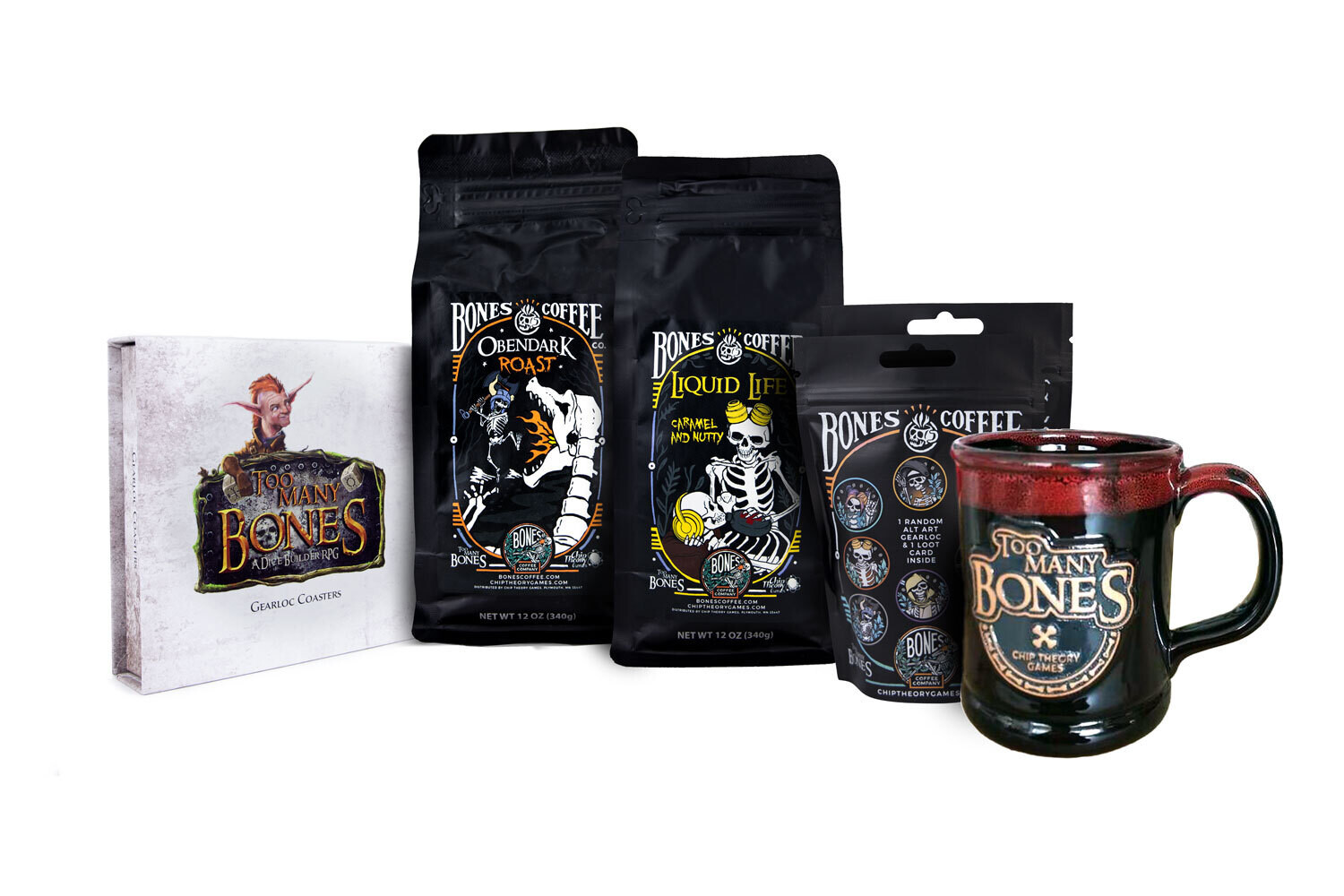 This one isn't new to most of you, but we're continuing to sell our two custom flavors of Too Many Bones x Bones Coffee in the Curios store. They're both delicious, and each come with a randomized promo chip, as well as a single promo loot card (which, like coffee, gets better the more of them you consume).
Due to international customs and food sales laws (that we are still attempting to navigate – we're trying, Europe!), these are only available in the USA. 
Too Many Bones Enamel Gearloc Pins (USA Only)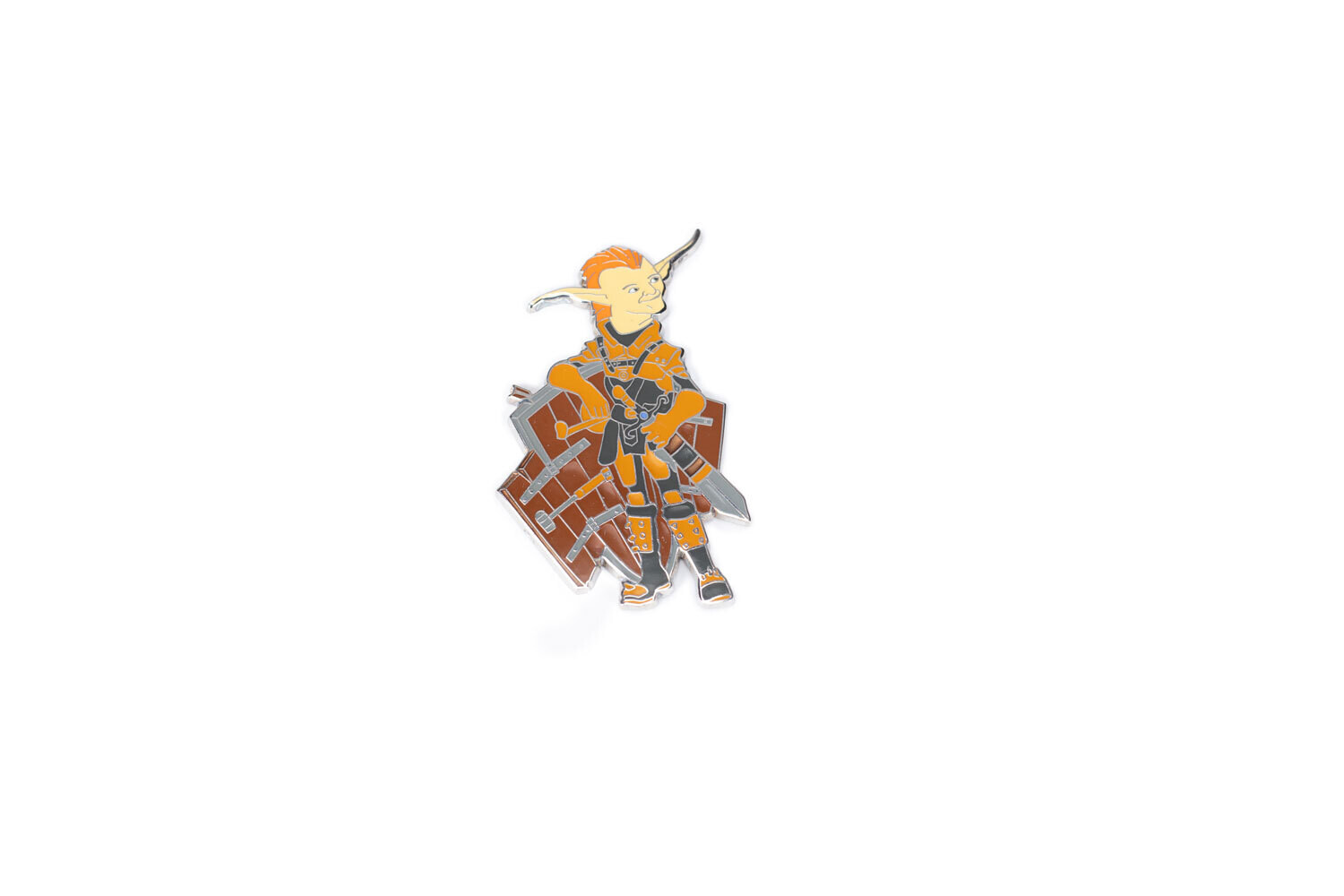 They're back! After a bit of hiatus, we're offering our initial set of Gearloc enamel pins again. These are now being sold individually rather than as a set. We may look at doing additional pins in the future; there's a whole lot of Gearlocs that have come out since Gasket, and Carcass has an inferiority complex. If these do well, we may look at pins for our other series as well.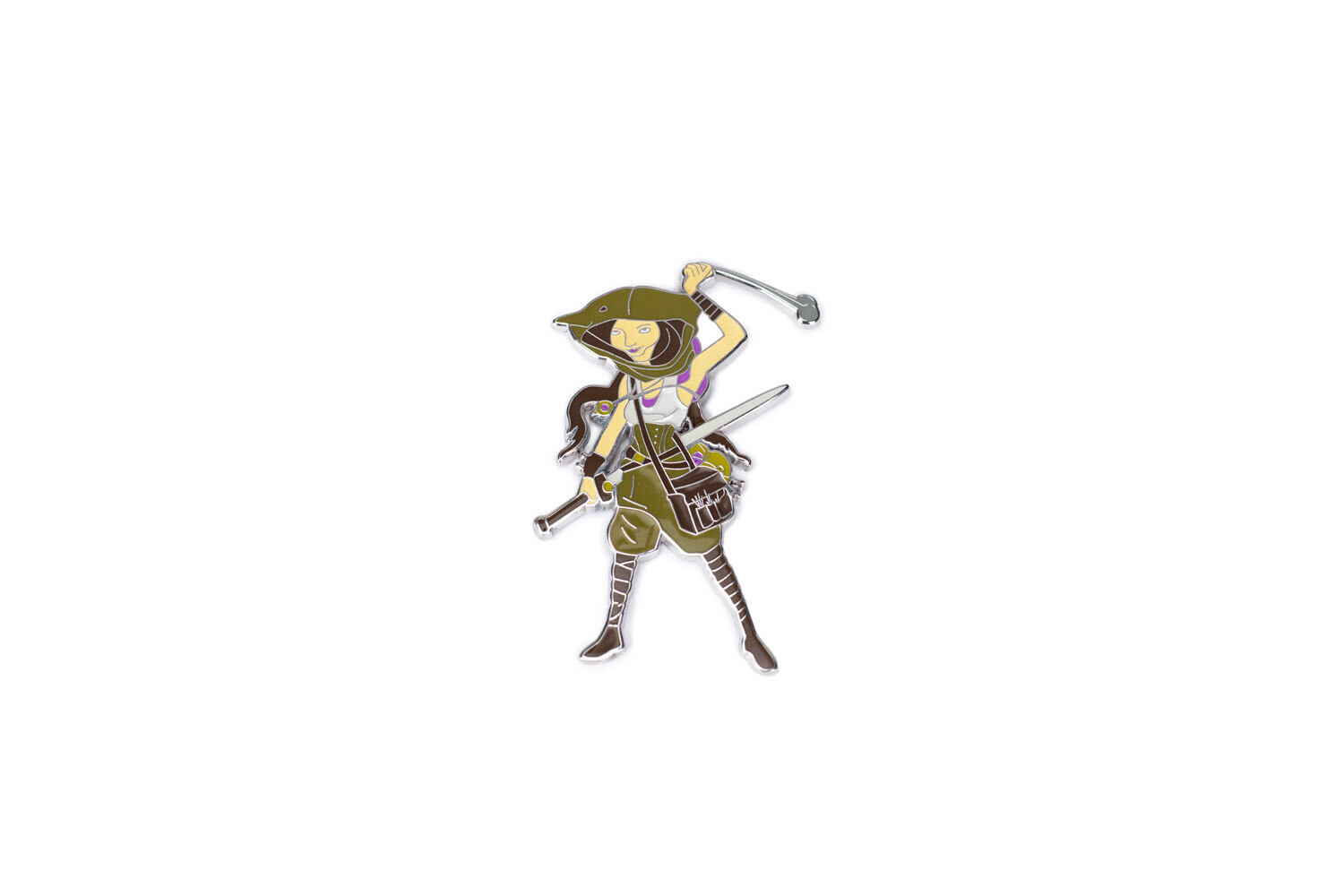 Because these are housed at our HQ in Minnesota, we sadly can only offer them here in the USA.
Artovision 3D Shadowboxes (USA Only)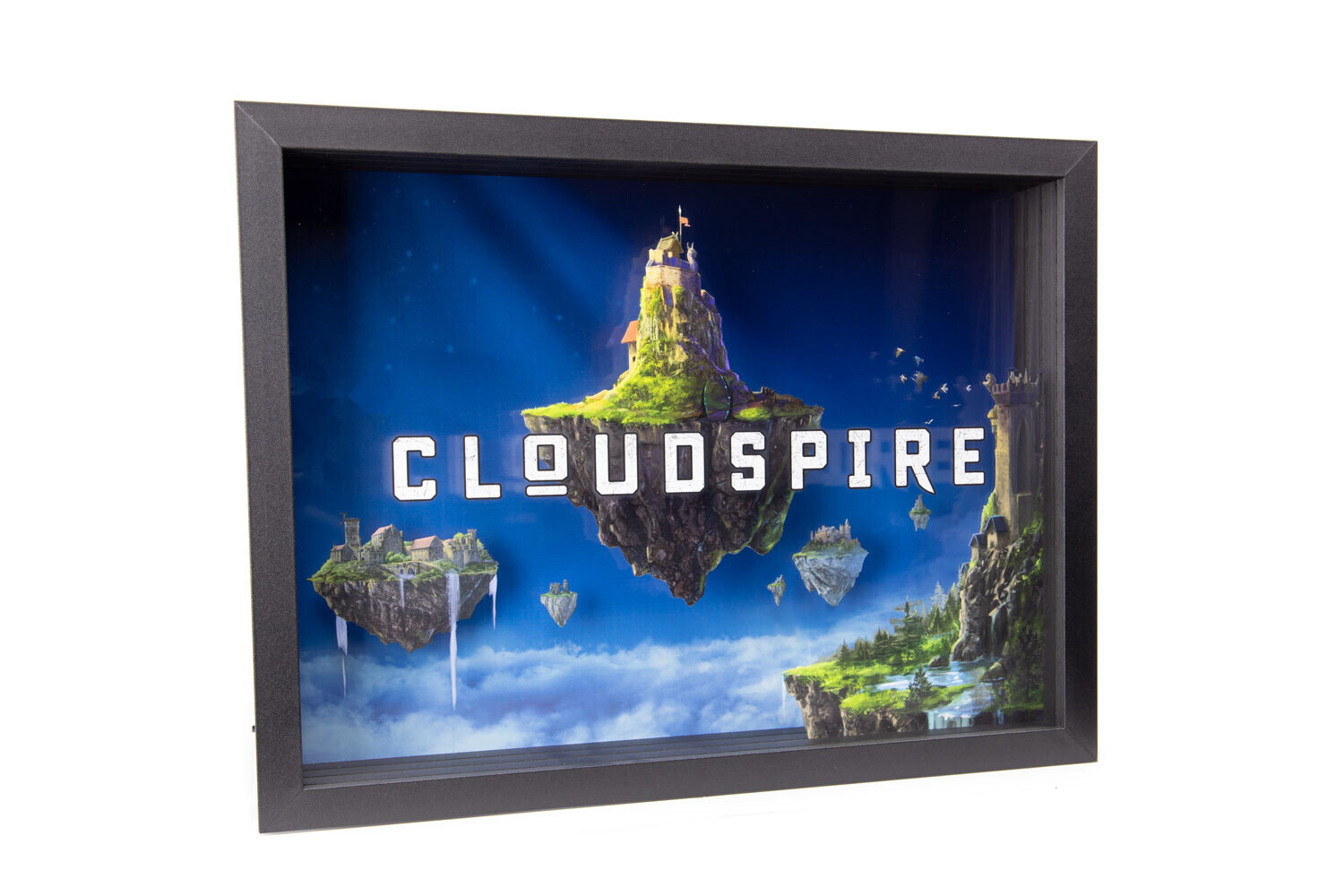 A few years ago at Gen Con, we were captivated by a small booth with absolutely incredible retro gaming shadow boxes. A tiny little company out of Eau Claire, WI was making some of the coolest geek art out there, taking old video game screenshots and box art and 3Difying it on acrylic layers.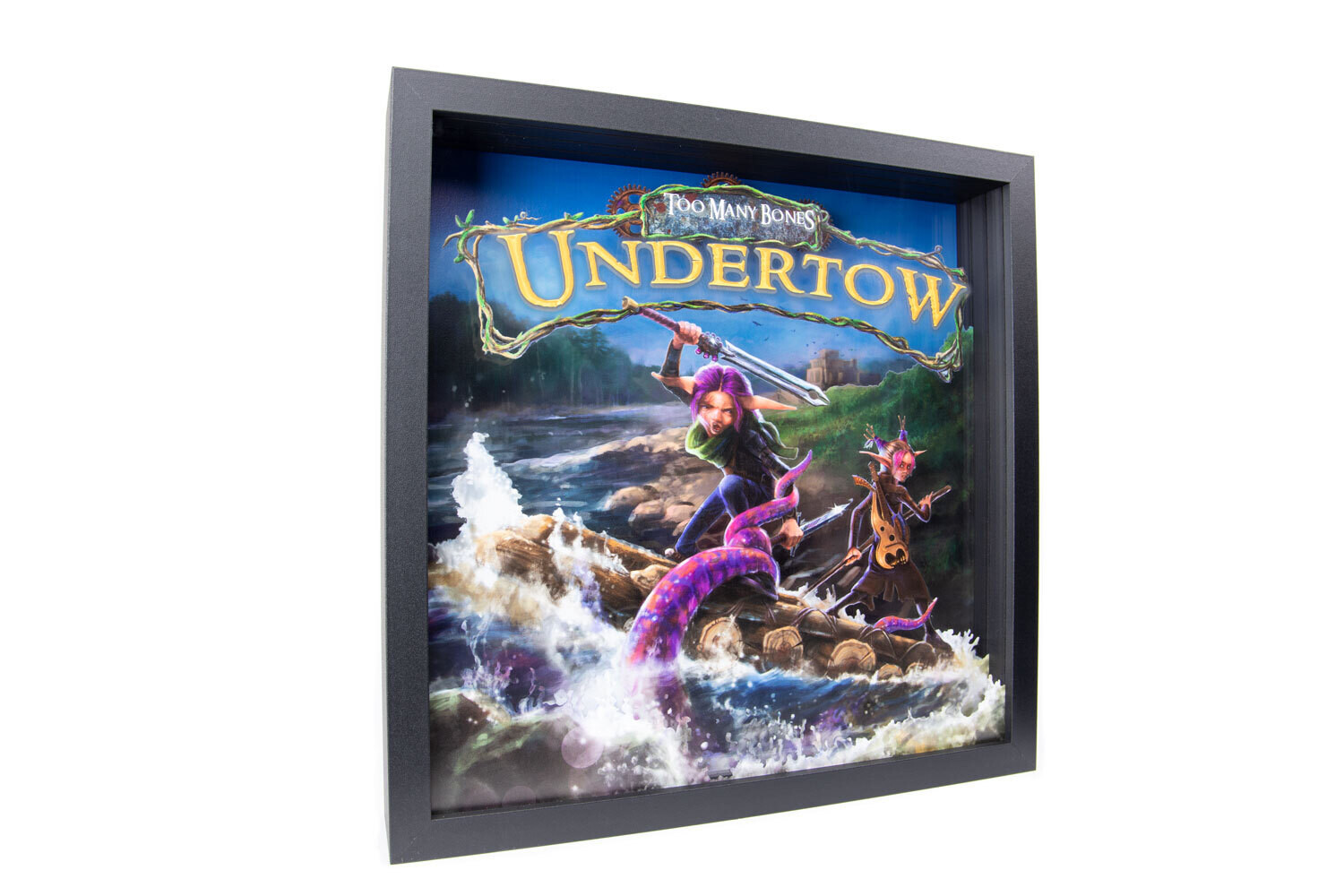 We got to know these guys a bit, and pretty soon we worked out a deal to have Artovision make a few CTG shadow boxes as well. Previously we had reserved these as special gifts for content creators, fans who went above and beyond, charity auctions and special occasions. At last, we're making our very limited remaining stock available to the public.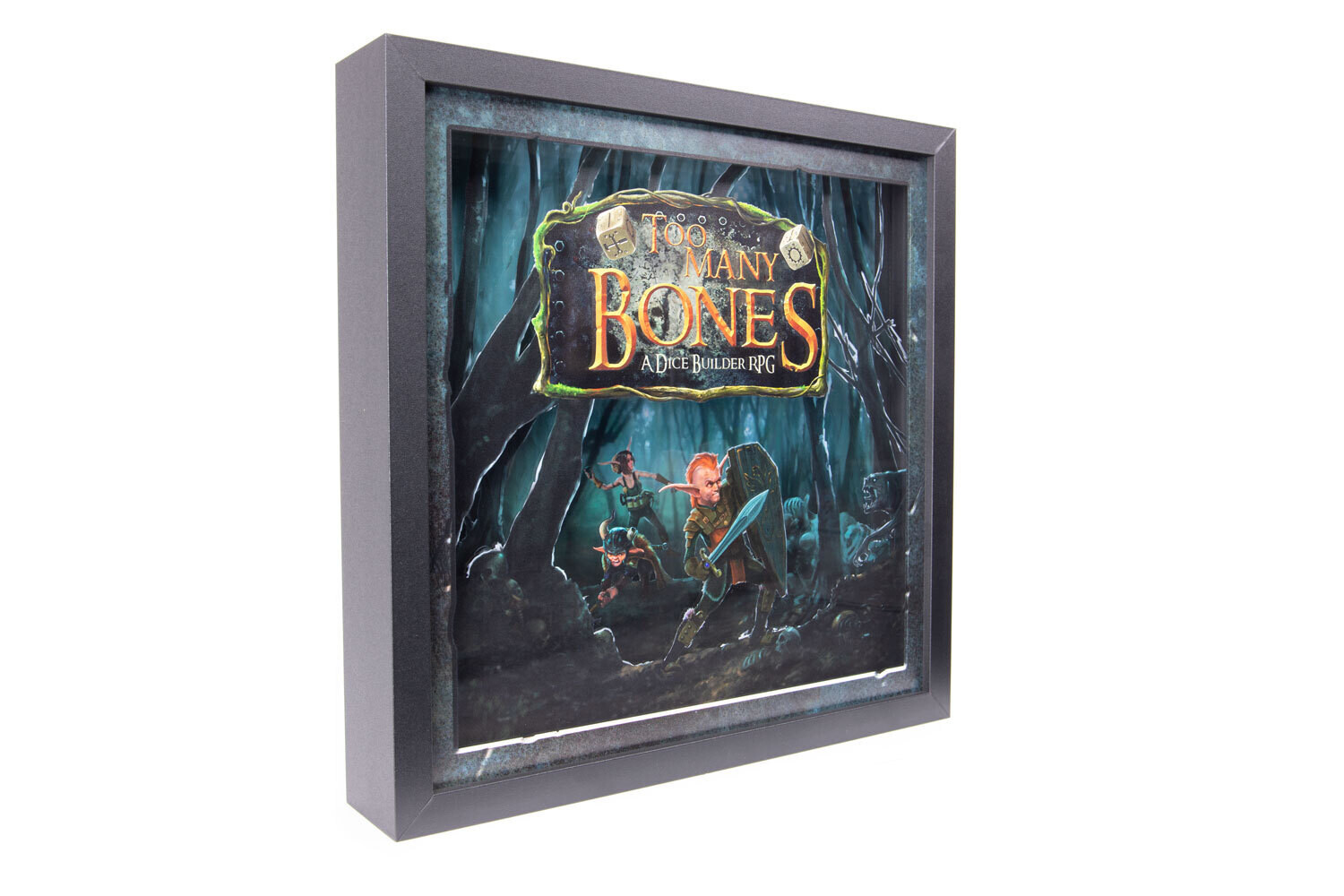 These come in three varieties: TMB, Undertow, and Cloudspire. Because these are housed at our HQ in Minnesota, we sadly can only offer them here in the USA, and quantities are limited! These are the (for now, anyway) pinnacle of CTG collectibles!
Too Many Bones Plushies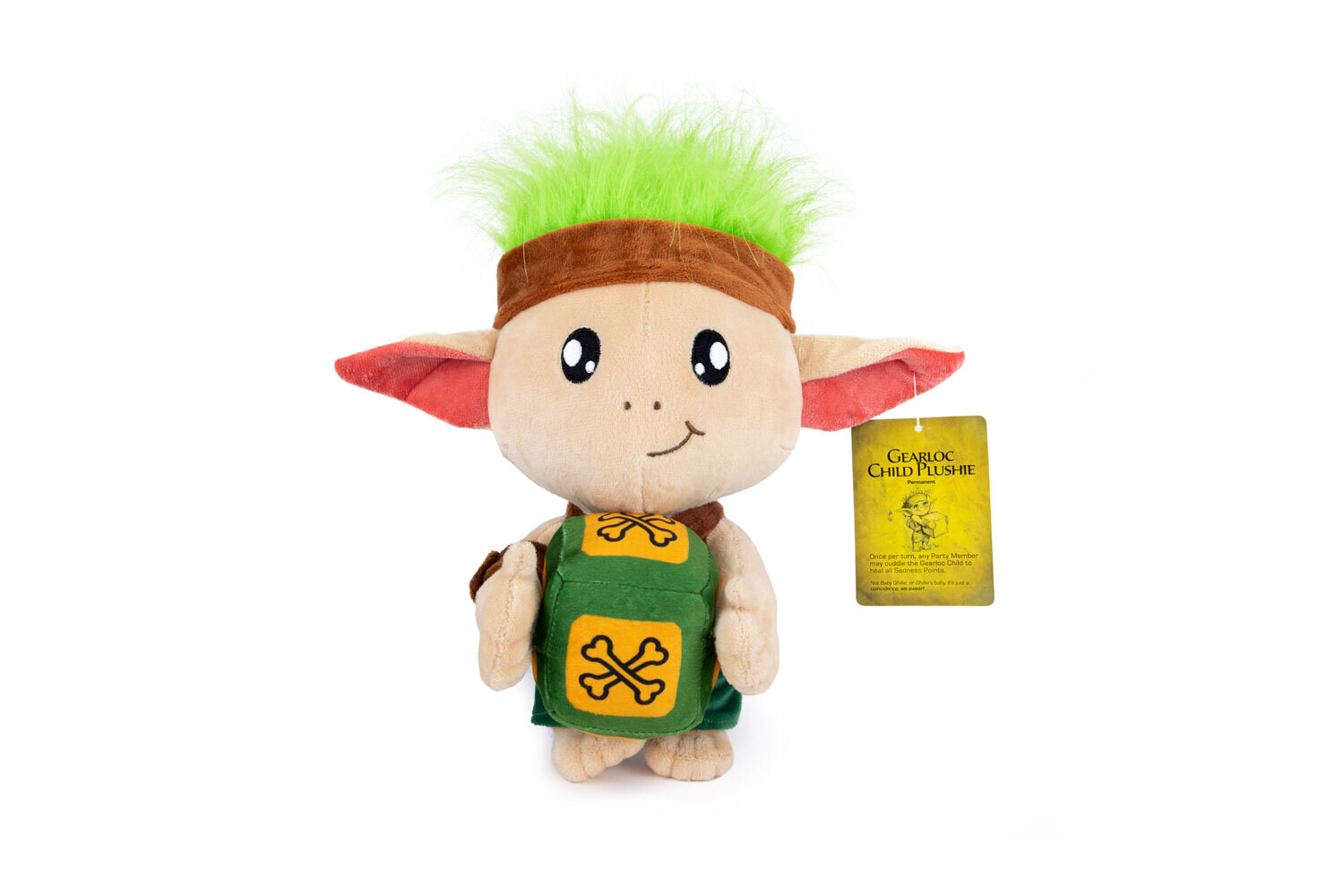 You asked… and asked, and asked, and we've finally delivered. Today we're releasing two different plushies: Boar'd and Baby – er, The Gearloc Child. Right. That plushy is definitely NOT just a cuter version of regular Ghillie. We would never call Ghillie cute!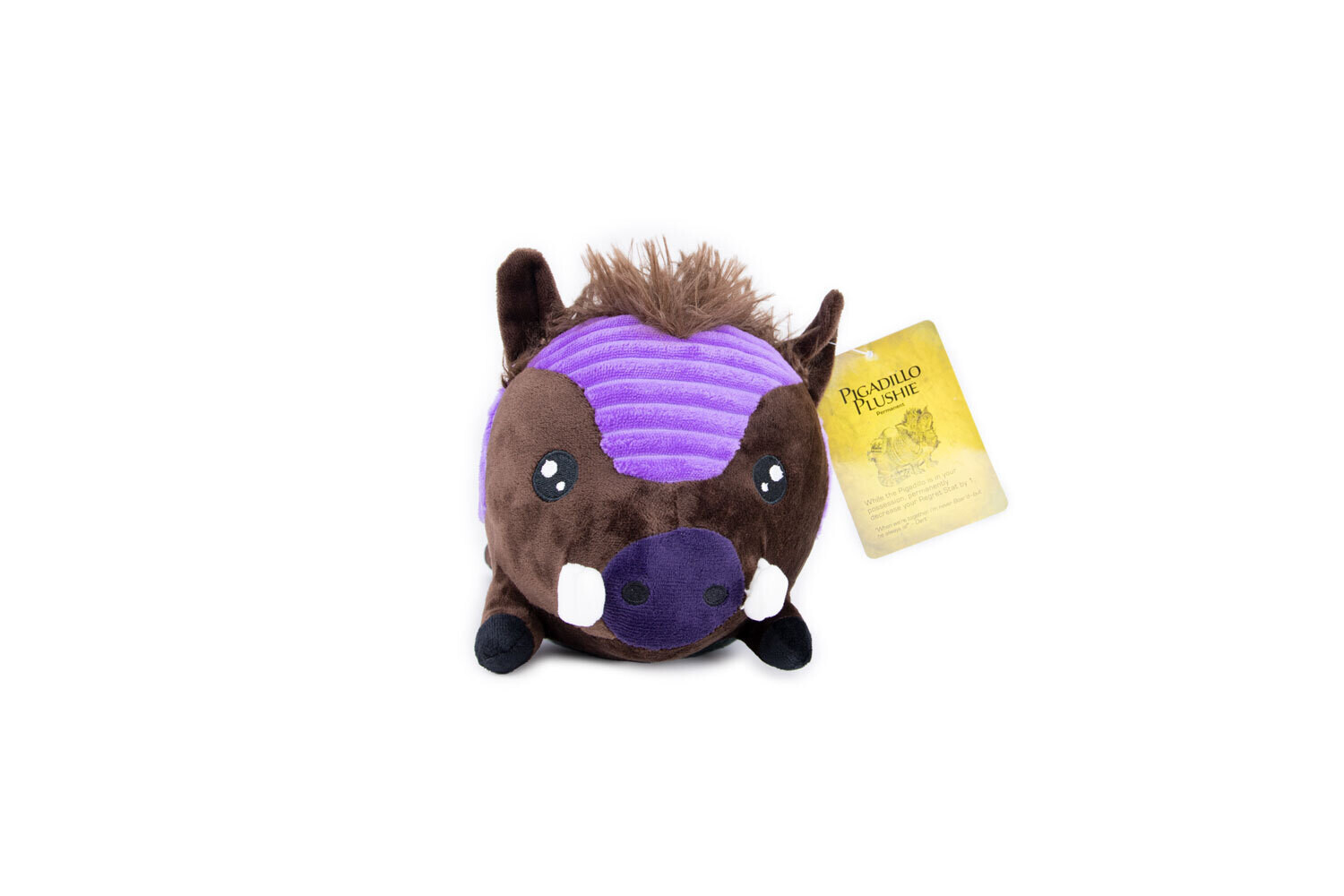 Anyway, unlike Ghillie, both of these plushies are absolutely adorable, and they can be ordered today (Ghillie will be ordered by no man).
But what about the Universal Update Pack!?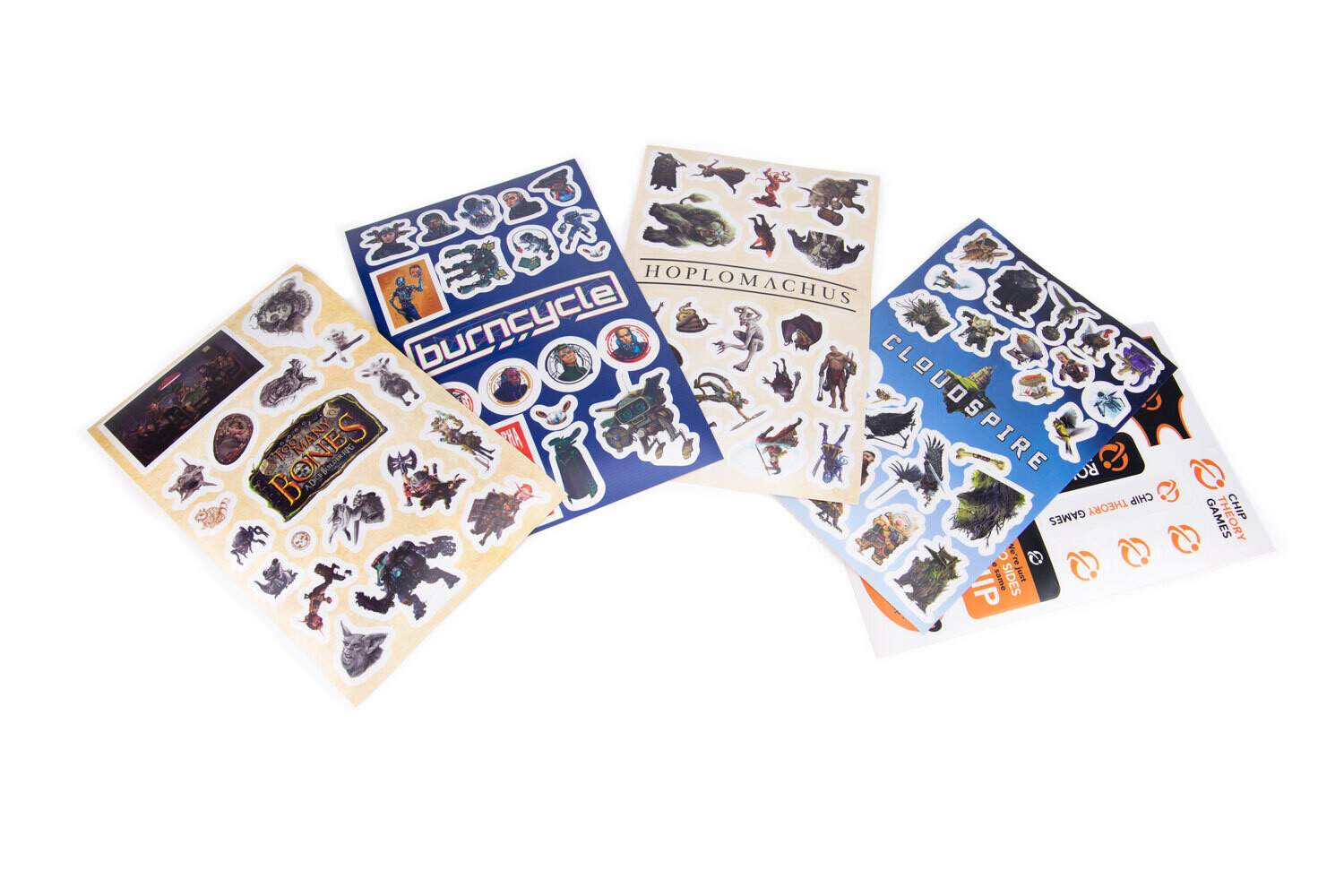 All that stuff is exciting, but we haven't forgotten why you're really here: our distinguished Universal Update sticker pack. This update will feature stickers with art from all of our game lines, inside jokes that nobody but us will understand, and, most importantly, updated logo stickers that you can use to cover up that unseemly out-of-date emblem on your old Chip Theory boxes. This is a new logo world, folks; we're just living in it.
Throughout the month of April, one copy of the update sticker pack will be available absolutely free with purchase of any of the above items throughout the month of April. These free packs are limited to one per customer per order. Simply add a sticker pack to your cart and use code CURIO at checkout to receive your discount. 
We've also got a sweet coffee-themed bundle that gets you a set of coasters, a mug, and a bag of each of our coffees for $15 off. 
Is that everything!?
Well, yes… for now. We've got several additional amazing ideas we'd love to add to the Curios store throughout the coming year(s). This is only the beginning. We know you want apparel, and if we can find a way to offer some without keeping every size under the sun in stock, we will certainly do that – provided we can find an item of clothing out there that could possibly be cool enough for us to print our logo on. For now, we hope you're as excited by this initial wave of trinkets and doodads as we are. 
To shop the Chip Theory Curios store, simply head over to https://chiptheorygames.com/store. The promotional deals will last throughout the month of April, but these items will be available as long as supplies last. 
Though we always endeavor to keep our mainline board games in print, these items are not guaranteed to be reprinted in the future (though they are guaranteed to be timeless, like our logo). Some of them are experimental, and if folks don't enjoy them, they may be single print run in nature. We have to see how much interest there is in a separate store like this!
Thanks so much for your support, and enjoy.
Curio-sly yours,
Josh, Adam, & Josh (Ghillie)