Too Many Bones content coming back in stock worldwide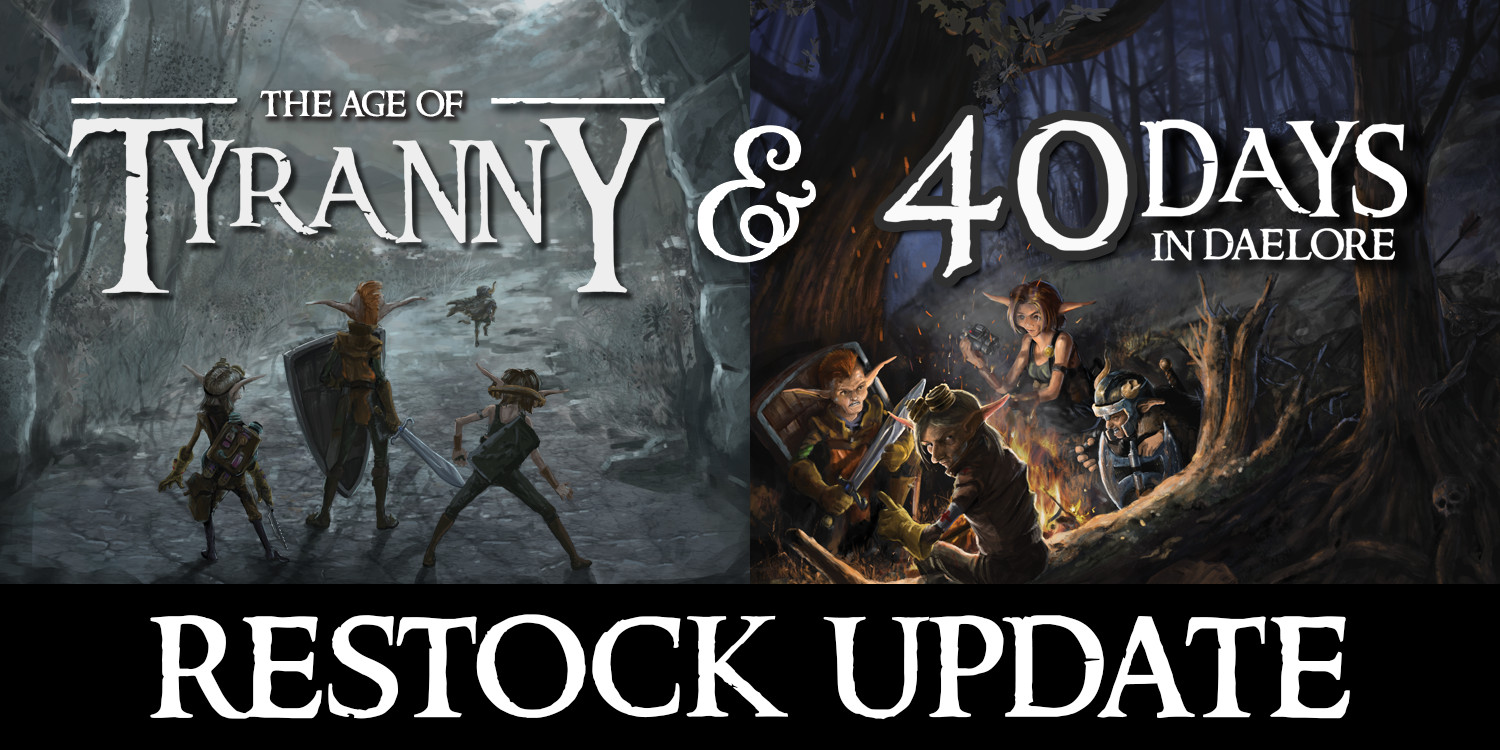 Hi folks! After a long wait, we're excited to report that many of our most demanded Too Many Bones products are about to be back in stock. In many cases, they already are!
Earlier this week, we were able to mark all of our TMB gameplay content as back in stock in the US (we waited until it physically arrived at Quartermaster to do this, given the crazy state of the world as it relates to stock, freight and delivery). If you've been waiting to get a base game, Gearloc, or some other gameplay expansion, it's all available at our store right now, so feel free to head over and check it out.
Restocking efforts for the rest of the world are continuing, but we hope that TMB stock will be available in all of the areas we serve in the next month or so. Obviously, we can't promise that exactly, given how prone the shipping world has been to changes and delays lately. Check our list of territories below to find when we hope Too Many Bones content will be available again.
EU: A container with restock items is tracking to hit Hamburg around Sept. 27. Once it arrives, we expect it to take around a week to get from there to our Slovakian fulfillment hub.
UK: A container with restock items is tracking to hit Felixstowe on Oct. 7th. We think it will take around a week to get from there to Spiral Galaxy.
Asia: We think TMB stuff will be back in stock in the next week or so.
Australia: Good news! Most TMB items are still in stock in Australia. We're tracking a larger restock to come in late October.
There is one other detail we should note: There was an issue with Gasket's dice in this latest reprint, and as such, fresh Gasket stock did not make it onto any of these containers. We will be holding back Gasket until we have additional quantities of other items to fill entire containers, and we're not quite sure when that will be.
This means that Gasket will be out of stock in the UK for at least another month or two, and quantities in other regions are all sitting at under 100 copies. So, if you want Gasket, get him soon, or be prepared to wait for a while again.
Before we sign off, we wanted to thank you all for your patience during this unprecedented year. These challenges have been an extinction level event for many smaller publishers this year. If you are waiting on other products or Kickstarters from other publishers, please show them patience, kindness and understanding. Nobody wants their games and expansions in your hands more than the folks who work hard creating them everyday, including us. It's the reason we do what we do.