The Story of the Elfinkaze Stretch Goals Adventure
3.22.19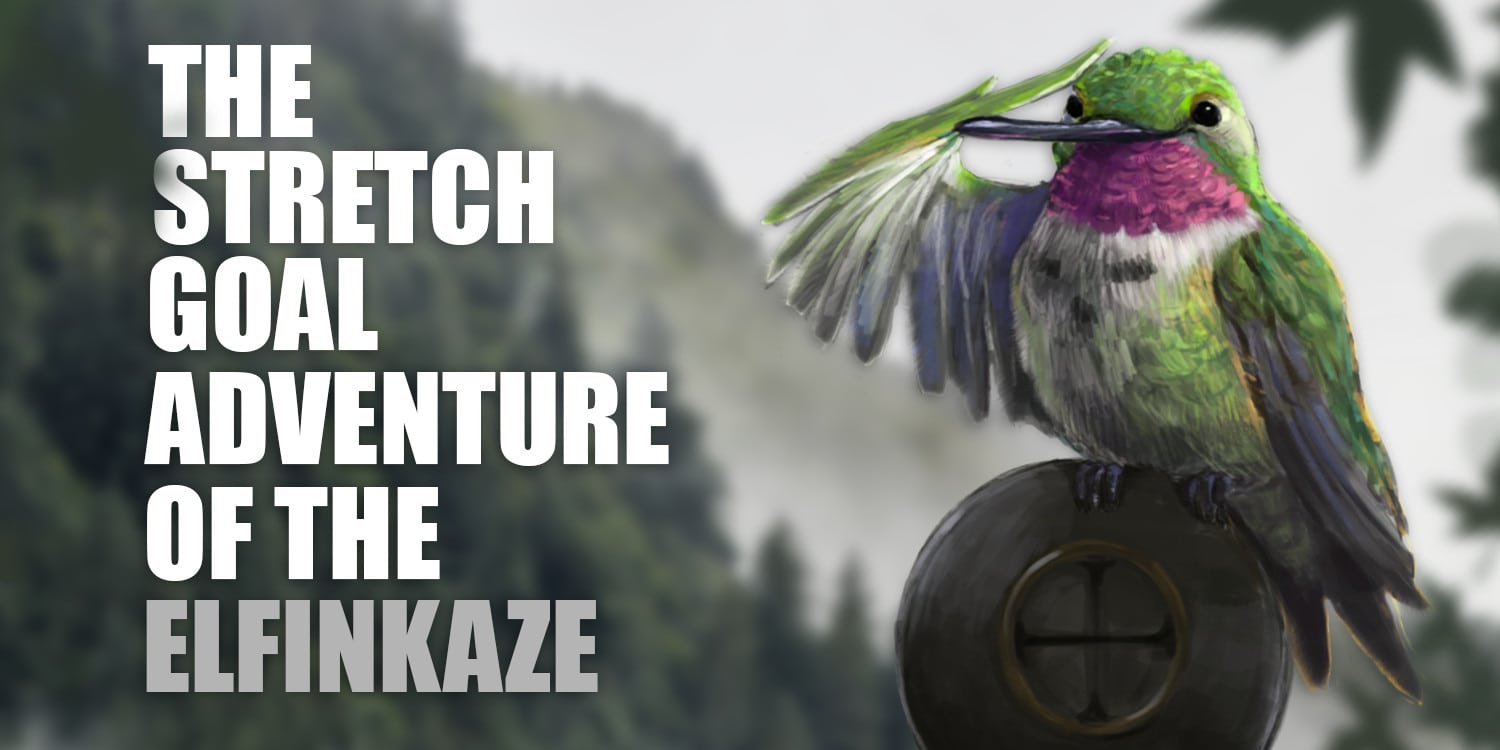 As promised! Heather (Boomer), our Digital Media Specialist, has put together the complete image series of the stretch goal banner art created during the Cloudspire campaign.
The elfinkaze, a deceptively fast hummingbird bred by the heirs to deliver Source-powered bombs to high importance targets, are brave and full of heart. Ready to take on any challenge whenever they are called upon. 
On October 16th, 2018 the elfinkaze were ordered to the front…of the kickstarter page.
"It is up to you, my dear friends, to safeguard the stretch goal banner and see the campaign through to the finish line." – Darb
(Below is evidence of their journey)