Our 2020 convention schedule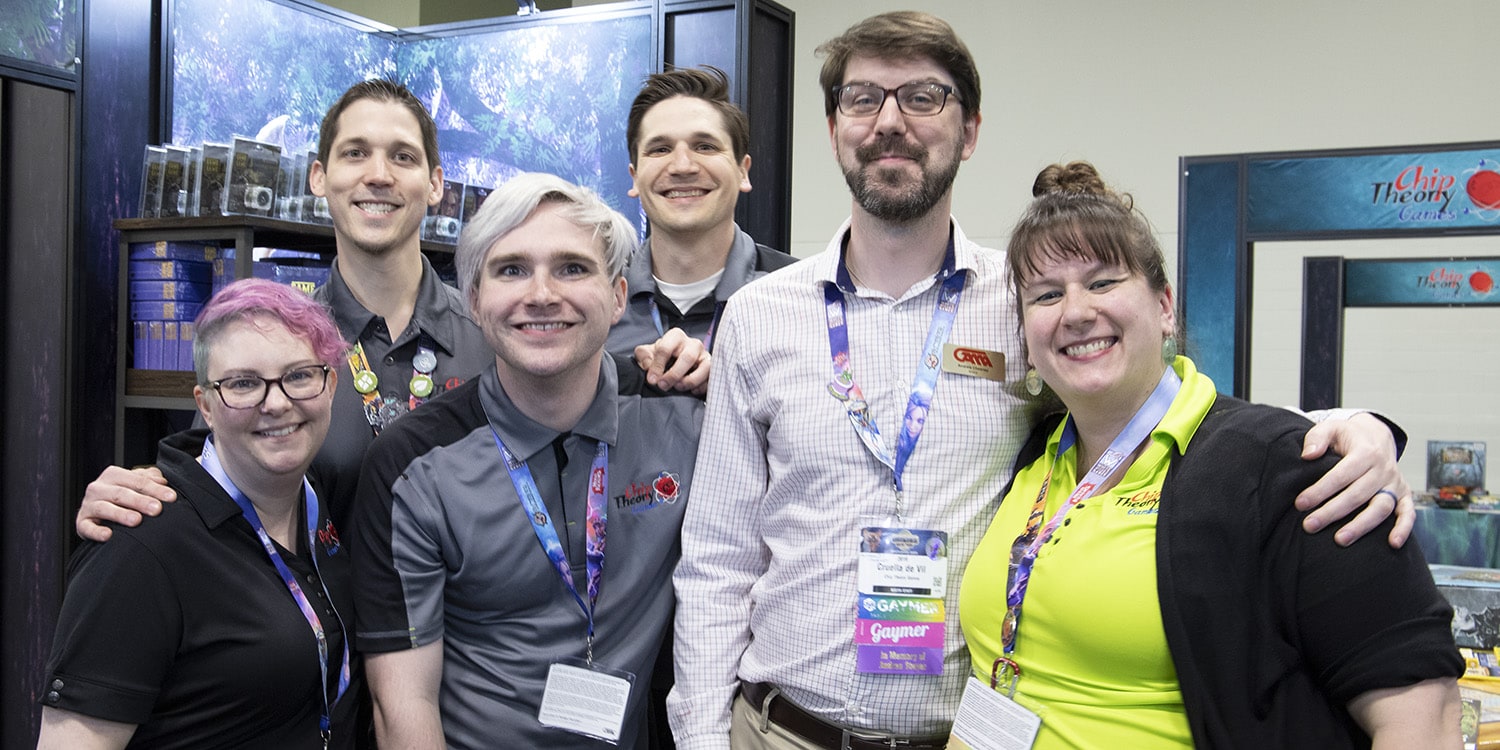 2020 is going to be a big convention year for Chip Theory Games. It's our first year of selling the Too Many Bones: Splice & Dice expansion (along with our Dart and Lab Rats Gearloc add-ons). The second half of the season, we will also have the Horizon's Wrath and Uprising factions available for purchase. And then there's our * super duper classified announcement * that will be coming at Origins.
Oh, and do we see an incoming convention promo chip?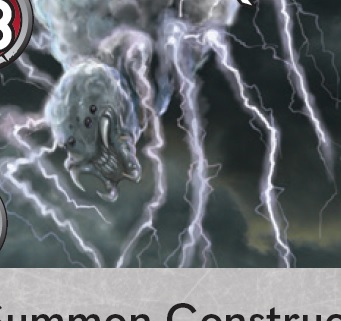 Below, you can check out the big conventions we'll be going to this year and what you can expect. If you want to sign up to be a Chip Theory ambassador at one or more of these conventions, check out our previous blog post here.
UK Games Expo
Birmingham, United Kingdom, May 28-31
We'll be starting our season off with a bang at UKGE with a colossal booth – approximately quadruple the size of our last booth – with a size of 100 square meters (that's about 1,075 square feet for us stateside folk)! We are also a sponsor at UKGE, which for you means that you'll see us close to the front of the convention. The pace of UKGE means that we will mostly be doing short demos of our games rather than full playthroughs, but it's still going to be an exciting show. Josh Carlson, Josh Wielgus (Ghillie) and Shannon Wedge (Stanza) will all be around to meet you, and most importantly, it will be the first convention where we'll have Splice & Dice. In fact, expect all of our conventions to have our entire catalogue on sale (with, unfortunately, the possible exception of our Hoplomachus line. Supplies are scarce for now, so that stock will be on sale as it's available).
Origins
Columbus, Ohio, June 17-21
This five-day convention is one of our favorites, as its spread-out time frame allows us to interact with the board game community in a lot of fun ways. We're a sponsor here this year as well, and we'll have two 20 by 20 foot booths – one for meaty demos, and one for sales. After the first day, we should be able to offer more extensive demos and play sessions, and the Origins games library will even have some CTG titles that people can check out for evening play. This will be our first U.S. convention with Splice & Dice in stock, and our game artist Anthony LaTourneau, along with Shannon, will be around to meet and greet you! And don't forget our super-special-top-secret announcement!
Gen Con
Indianapolis, Indiana, July 30-Aug. 2
It's the big one! We'll have a 30 by 20 foot booth here, all our stock (including Splice & Dice), and more discussion of our big secret announcement. You can meet Josh Carlson, Ghillie and Shannon here as well!
Essen Spiel
Essen, Germany, Oct. 22-25
Our 100 square meter booth will be making a reappearance at Essen, this time with additional bells and whistles! We're a sponsor here as well. Essen will also be our first convention in continental Europe where we'll have Splice & Dice, as well as our first convention anywhere where we'll have items from our Cloudspire: Ankar's Plunder Kickstarter available. Josh Carlson, Ghillie and Shannon will be at this convention, too. They're really hitting the circuit hard this year!
PAX Unplugged
Philadelphia, Pennsylvania, Nov. 20-22
Many of the details of our presence at PAX Unplugged are still shrouded in mystery, depending on future potential projects and the status of our ultra-clandestine announcement (have we mentioned the announcement yet? We have, right?). What we can say for now is that we'll have a 30 by 20 foot booth there and that it will be the first U.S. convention where we'll have stock from the Cloudspire: Ankar's Plunder Kickstarter. Get your Horizon's Wrath and Uprising while they're hot!
That's all we have for now, but stay tuned to the blog, where we'll soon be announcing our promo chip and sharing more details about the conventions. And, if you neglected to apply to be an ambassador at one of the shows when we gave you the link earlier, why not do it now? We'll even give you the link again.
Thanks, folks! Happy adventuring!