Origins, Here we come! Heading out on the Origins Trail….
5.13.19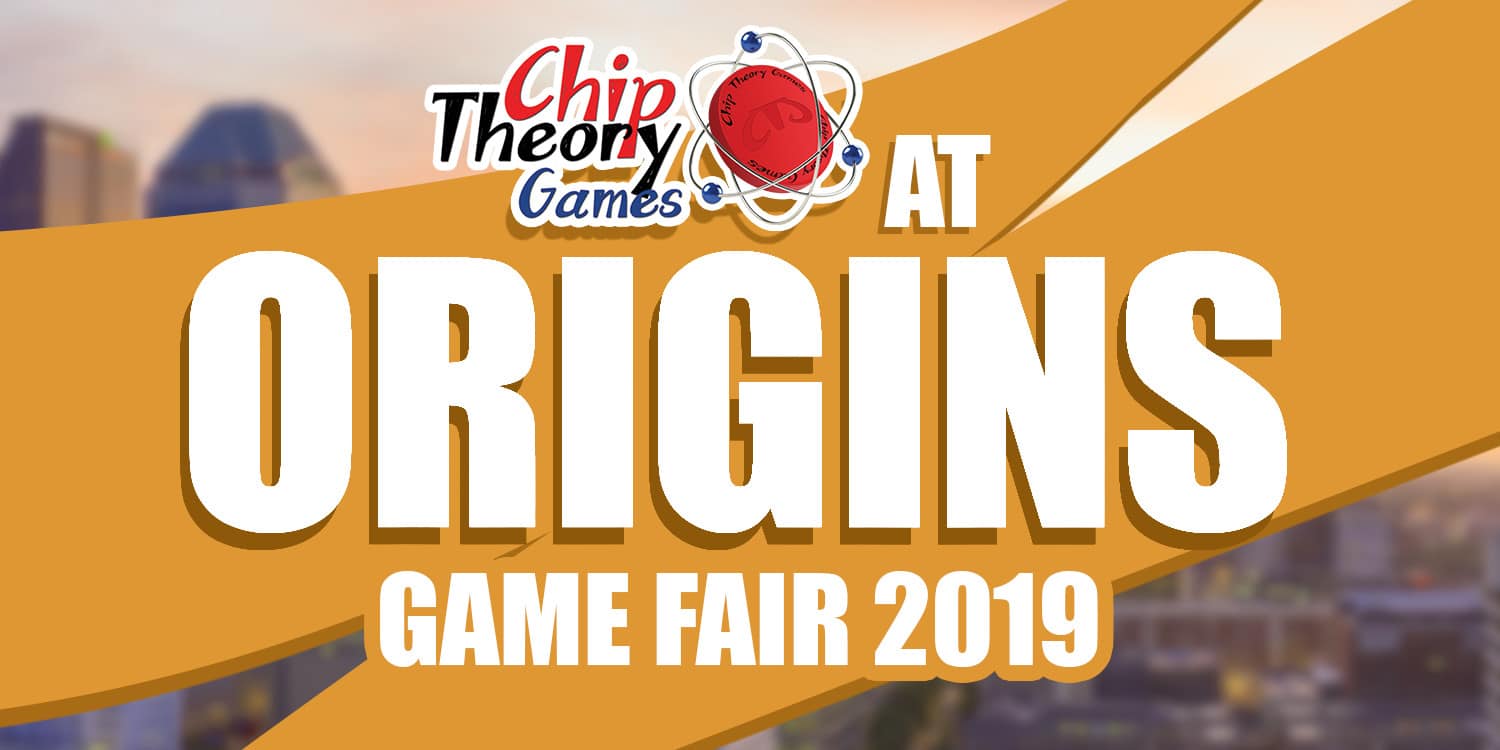 The convention season is truly upon us and it is with much delight that we find ourselves ready to attend Origins Games Fair in Columbus, OH for the second time in a row. With daily attendance of 20,000+ this convention offers ample amount of space and often feels more relaxed than most cons of this size. There are entire halls dedicated to tournaments, role-playing, card games and of course board games!
This year we have double the booth space! Everything from the 2018 smash hit, Undertow, to our soon to be released and highly anticipated Cloudspire will be available to order and preorder. 
Come Experience our Games
Our bespoke set up will make sure we have some of the greatest and most knowledgeable experts on hand to run you through our games from the ground up. 
Looking to maximize your convention time? New for 2019, we will be offering shorter game play demo options that last no longer than 20 mins! Take this moment to get your hands on our quality components and get an introduction to what our games are all about.
Interested in a demo that is a bit longer? During quieter times at the convention we will happily accommodate groups of 2-4 players to experience a fuller game that could last a couple of hours. In both cases we will be running the space on a first come first served basis, so make sure you come and see us early!
How to Find Us
Chip Theory Games will be located at booths # 101 and 107. As you can see we have quite the set up this time around. Make sure you stop by and talk to our amazing staff about all the new items, as well as how to fill out your collections.  We will have fantastic giveaways to go alongside the amazing offerings provide at this convention.
2019 Convention Promotions
For those of you still considering preordering Cloudspire, we will be offering a free neoprene Control 'Ur Roll dice tray with any preorders placed over the convention weekend. You are welcome to preorder ahead of time, directly from our web store, and show us your order confirmation at the booth to receive your gift.
FREE CHICKEN with any purchase at Origins (and any of the other conventions we attend this year), Timothy III, Esq. is our 2019 convention promo. Timothy is an Heirs defector who flew the coop and headed down to the earth below rather than fighting for his avian brethren. Now returning to Ankar via gateports, you can add him to your army as a mercenary via the market.
Timothy will also be available for purchase as a part of the 2019 Promo Pack during the holiday season. There really is something for everyone- Don't miss out on what will surely be an epic week in gaming!