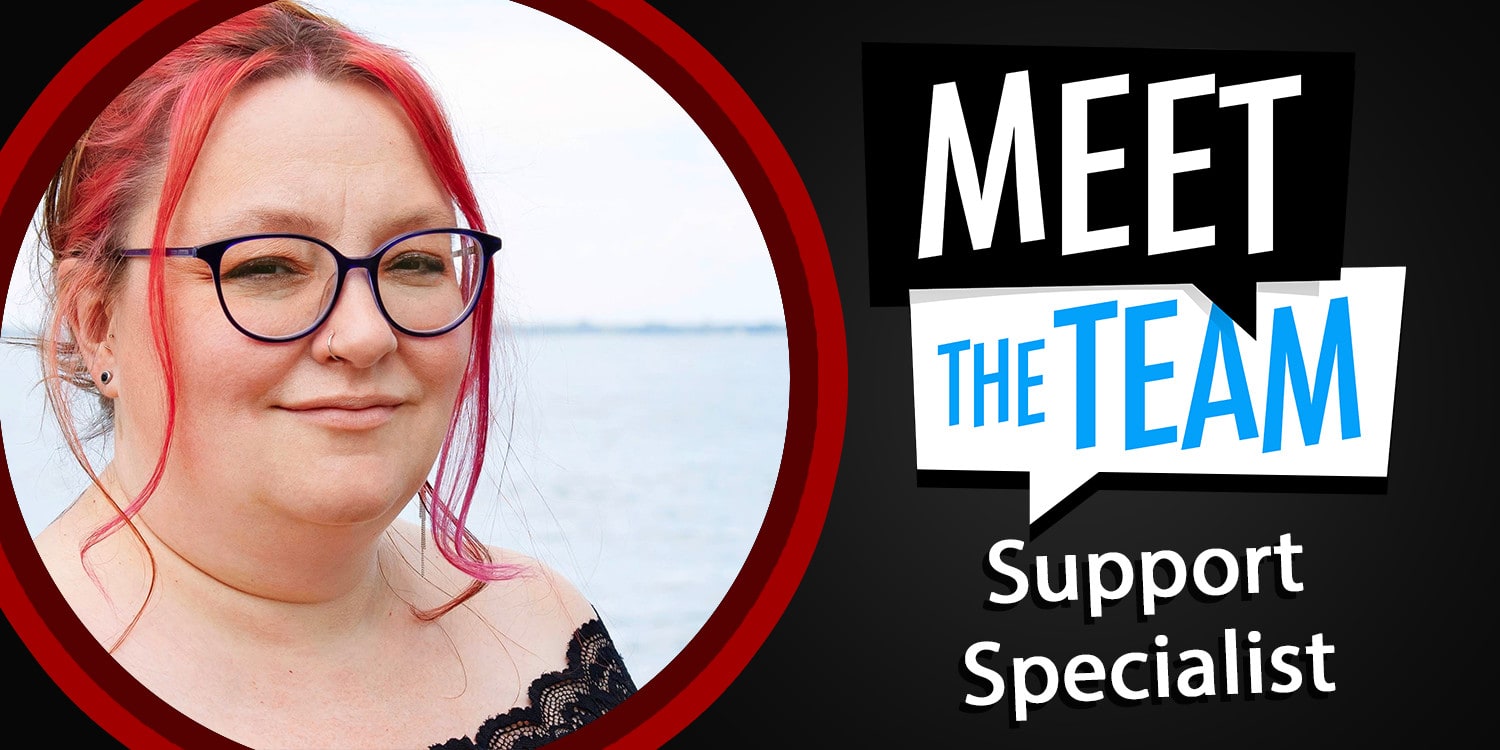 Welcome to Meet CTG, a feature where you can learn more about one of the team members who help bring our games to you.
Name (and CTG nickname): Heather S. (Raven)
What do you do at CTG?
Support Lead. I help answer and find resolutions to our tickets, do any odd jobs I can remotely, and provide comic relief for the crew. (Badum-tsss!)
How long have you been with CTG?
I started with the crew in September of 2020. Best decision of my life.
Tell us a little about yourself.
I am a 40ish mother of 5 from Ohio. My whole family is into gaming, comics, and all around geek culture. I horde all kinds of things, from Funkos to boardgames; moving is a nightmare because of all my treasures. Marie Kondo is not allowed in my house! I like to sew, craft, read, garden and eat. My interests are all things Japanese, all animals, and music. My husband is kinda neat, too. My current vice is buying fabric.
What did you do before you came to CTG?
I was a branch manager at a local financial institution for 15 years.
What's your favorite part of working at CTG?
This crew! I love them to pieces! And getting to help people with something I am very passionate about.
What's your favorite CTG game, and why?
Too Many Bones. I love taking enemies down with the mighty Nugget!
Give us two Top Five lists of your own choosing and creation.
Top 5 non-Chip Theory boardgames everyone should try:
1. Wonderland's War
2. Terraforming Mars
3. Raiders of the North Seas
4. Dinosaur Island
5. Space Explorers
Top 5 Pokemon
1. Bulbasaur
2. Bulbasaur
3. Bulbasaur
4. Bulbasaur
5. Oddish
(Fight me!)