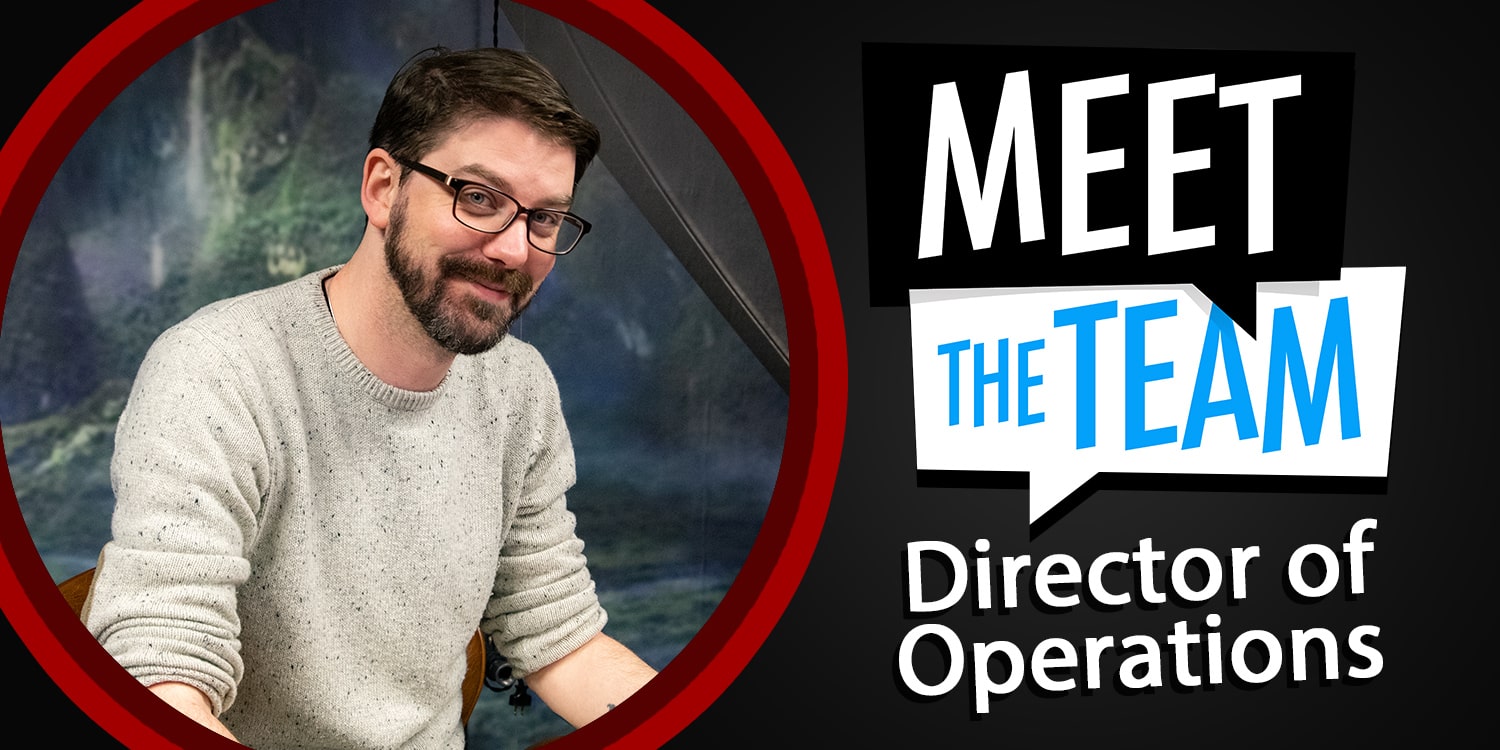 Welcome to Meet CTG, a feature where you can learn more about one of the team members who help bring our games to you.
Name (and CTG nickname):
Andrew Chesney, "Gasket"
What do you do at CTG?
I'm the Chief Operating Officer. Essentially, I get to work on the business side of the company while the "artists" drink coffee and procrastinate!
How long have you been with CTG?
It's been just over 2 years since I first joined the team. I initially helped them to get to all the conventions outside of Gen Con.
Tell us a little about yourself.
I grew up in sunny Cornwall in the south west of England. I am a huge music, sports and movie fan. I enjoy going to as many live events each month as I can fit in (current circumstances excepted) while dragging random staff from the office to join me. I have always enjoyed traveling the world, mainly for work but also just to satiate my appetite for all things historical. These travels ended up being the reason I met my wife, right here in the U.S. of A.
What did you do before you came to CTG?
I started working in the industry in the late 90s with a miniatures company called Games Workshop. I ended up spending over 20 years in Nottingham, UK, the majority of that time with a historical minis company called Warlord Games. It is to them, and specifically John Stallard, Warlord's owner, that I owe my career. I am currently serving my second term on the Board of Directors for the Game Manufacturer's Association (GAMA), helping raise the profile of tabletop gaming across North America and the world! (Mwahahahahahah…)
What's your favorite part of working at CTG?
I love seeing a new idea or concept turn into a fully-formed game. It makes me feel very proud to think I can help be part of getting our games into the hands of thousands of Chip Theory fans around the world.
What's your favorite CTG game, and why?
I adore Rise of Rome in the Hoplomachus series. It was the first Chip Theory game I played and seemed to fit perfectly with my life long obsession with strategy games. Of course, the historical side of it helped hook me too.
Give us two top five lists.
Top 5 places my work has taken me:
New York
Hamburg
Philadelphia (Reading Market specifically)
Columbus
Antwerp
Top 5 "bucket list" destinations:
The Great Wall of China
Angkor Wat, Cambodia
Victoria Falls, Zambia
Chernobyl, Ukraine
All the wonders of Egypt