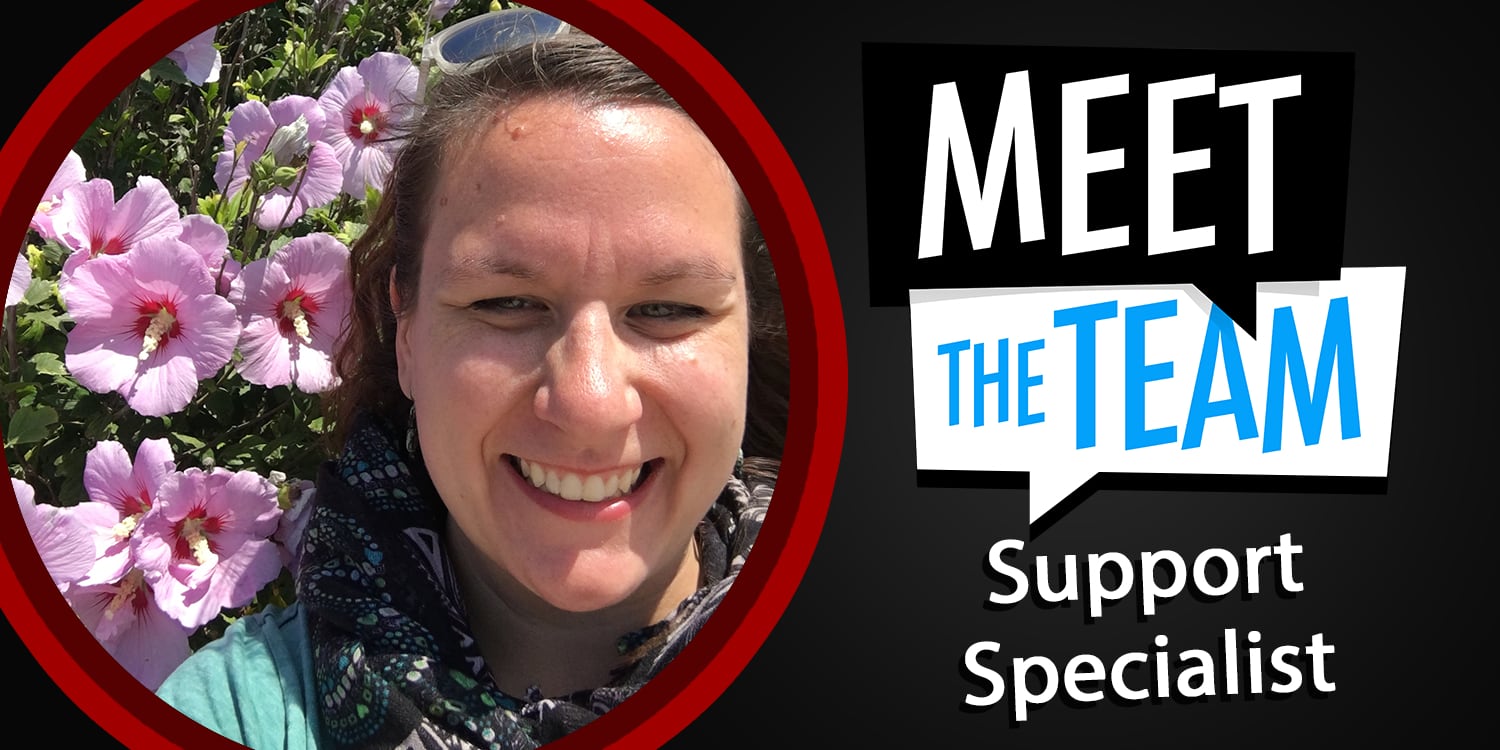 Name: Amanda K. Gehrke, "Nugget"
What do you do at CTG?
I'm a support specialist, an all-encompassing job title that gives me the freedom to work on a variety of projects and wear a multitude of hats. I do everything from product photography to Kickstarter video production, office ordering and maintenance to convention planning assistance and customer service support. I like being able to be flexible and assist where needed in the office. I am here to offer an extra set of hands and eyes when needed.
How long have you been with CTG?
Officially since November of 2018, unofficially since January of 2018. I was brought on to help prep our current location for its open house event, then was brought back to help with the fulfillment of Triplock, then was brought on as a temp to help with the influx of tickets from Undertow. From there, I just kind of stuck around!
Tell us a little about yourself.
Currently living with my husband Steven and our adorable house goblin (kitten) Crowley in the Hopkins/ Edina area. When not working at CTG, I am a freelance stage manager in the Twin Cities.
What did you do before you came to CTG?
In addition to working as a freelance stage manager, I worked as a customer service team member and floor associate for Bed, Bath and Beyond for 6 years and was the costume and makeup supervisor for the Live Entertainment Department at Valleyfair for six seasons.
What's your favorite part of working at CTG?
My favorite part about working at CTG is seeing the positive impact our games have. I love hearing about how much fun our customers have playing games and how board games bring people together.
What's your favorite CTG game, and why?
My favorite CTG game is Game To Pick A Game, as it is silly, superfluous, and light-hearted.
Top Five Top Five Lists to Use When Getting to Know Someone
Top Five Favorite Movies
Top Five Favorite Foods
Top Five Favorite Bands/ Musicians
Top Five Favorite Books
Top Five Favorite Places to Travel to/ Vacation
Top Five Most Commonly Used Items in My Desk Drawer
Sharpies
Scissors
Post-it Notes
Chapstick
Nail Clippers