It is literally April Fool's Day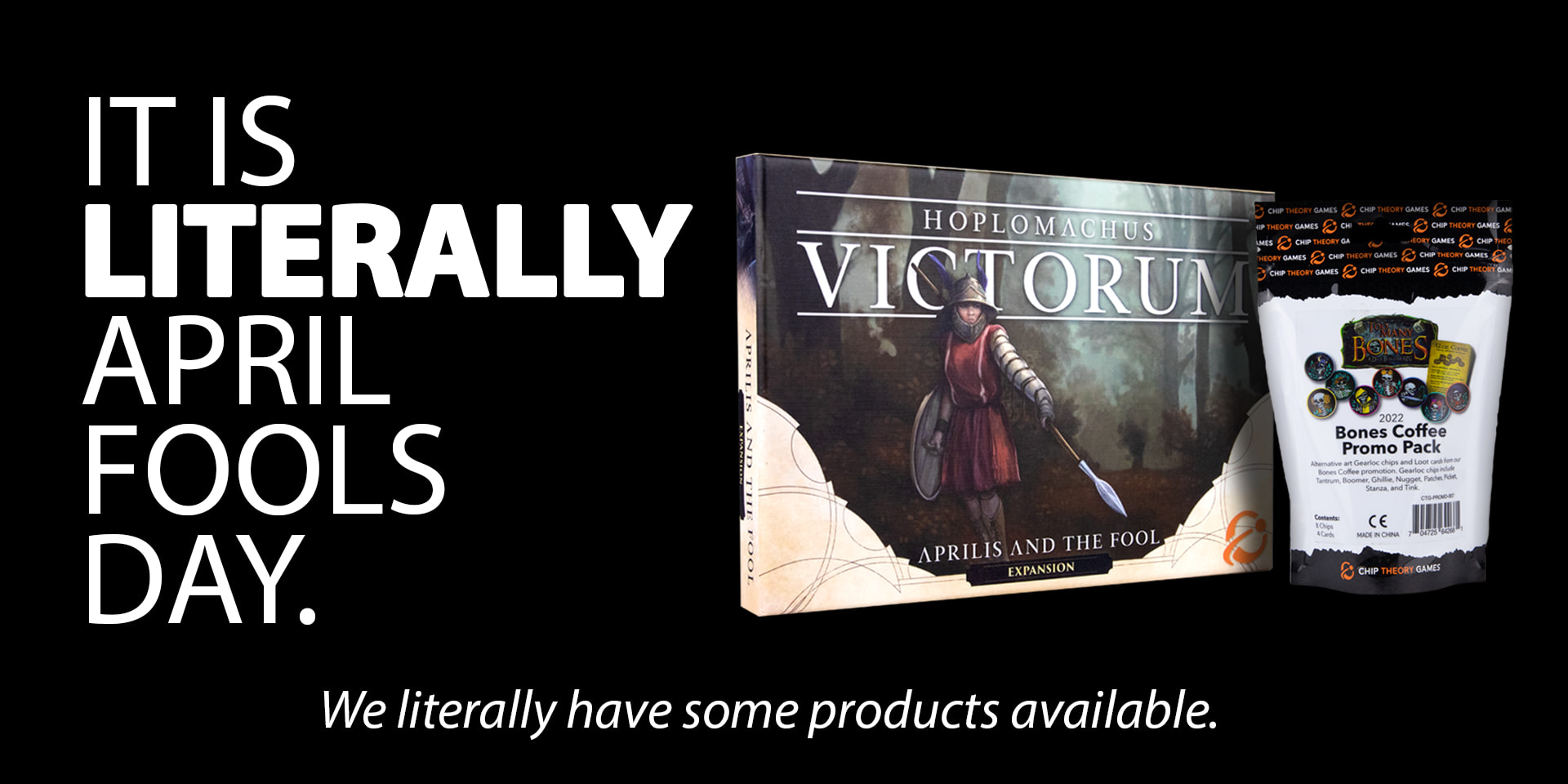 Over the years, many have become annoyed, agitated, or even upset with April 1st on the internet. With that in mind, we just wanted to remind you that yes, today is April 1st. If you or someone you love do not enjoy the internet on this day, April 1st, April Fool's Day, then we feel it is our duty to inform you today is literally April Fool's Day.
Historically, we at Chip Theory Games have released a variety of hilarious gags and jokes that turn out to be actual real products on April Fool's Day. People sometimes think these are not real products and are then confused when these products end up manifesting in the real world. But misleading jokes aren't always funny, and tricking people is mean. Pretending you're tricking people by lying and joking and then releasing a real product that reveals you were actually telling the truth the whole time is mean. We aren't mean. We are nice. We literally send people swords in the mail. And even though some people don't think that's very nice either, we meant well.
And so, instead of joking around today, we would instead like to offer a very clear and straight forward message: It is literally April Fool's Day. To help you relax and not worry if you are being tricked or fooled, and because we are nice, we have created a product that is crystal clear. It is literally April Fool's Day. This product is literally called "Aprilis and the Fool" which is a very literal nomenclature for an April Fool's Day product. It is not a joke; it is descriptive, for your convenience and understanding. You should not doubt whether or not it is real. We are not joking. We would not do this to you, on today of all days.
Aprilis and the Fool is a mini-expansion for Hoplomachus: Victorum. It is a promotional hero and scion for your Hoplomachus: Victorum board game. It is normally $20, but during the month of April for initial release we will be selling it for literally $15. Which is nice.
You can literally preorder it on our website for shipping in the next month.
This product is literally themed to be sold on this day, a day about jokes. But it is not a joke product. It is a serious, literal product. It is nice. Like us.
It is literally April Fool's Day.