Free Download – Snowbot-Builder Tink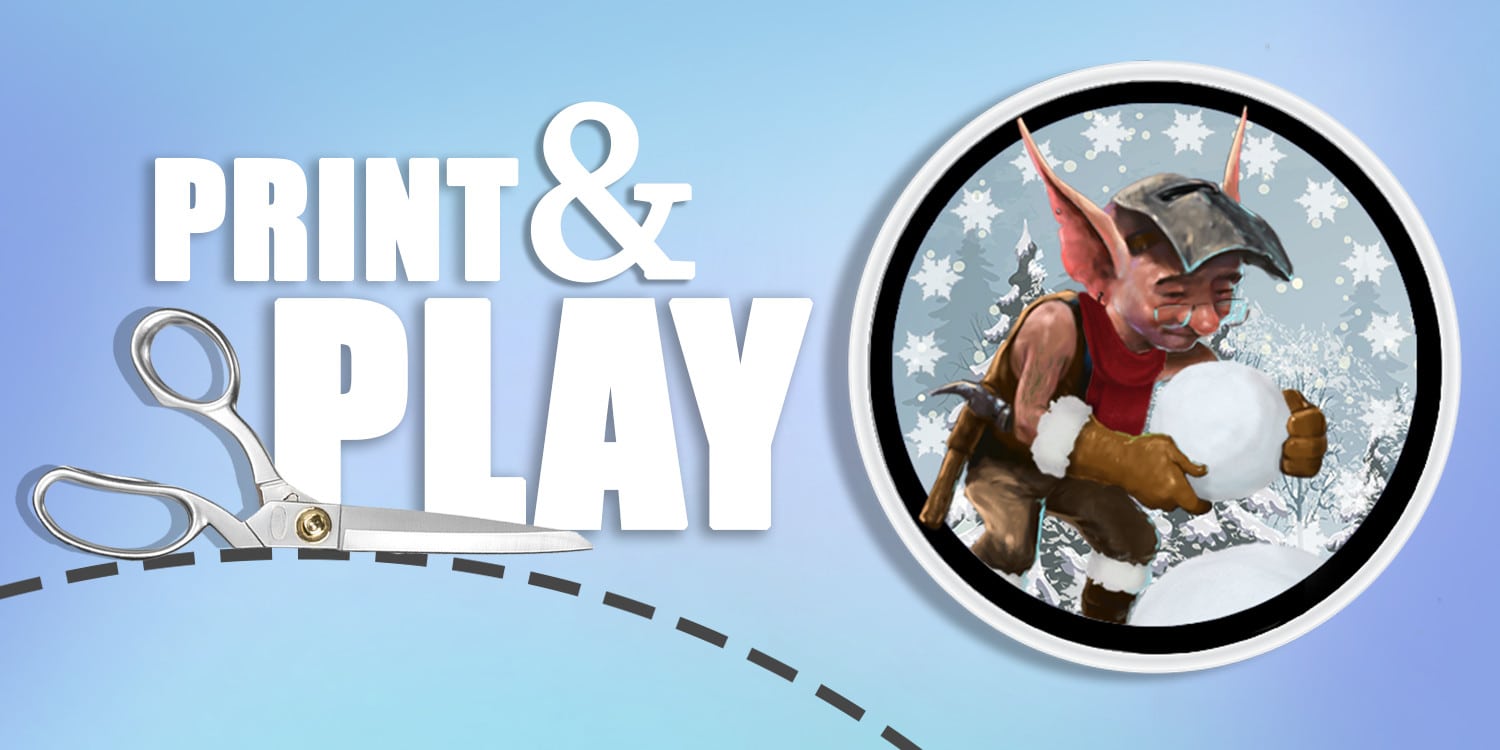 Happy Holidays, USA!
Chip Theory Games is excited to release the last of 2018's promo chips, Snowbot-builder Tink! It turns out Tink doesn't just build bots, he's also an incredibly adept snow craftsman! Like our previous TMB alternate art promo chips, there's no added gameplay benefit here, simply a fun alternate artwork for all you Tink players out there.
Snowbot-builder Tink completes what's been a year of experimentation. We've tried to release a bevy of fun promo chips throughout the year, with the intention of selling them as a collector's pack on Black Friday. So, tomorrow, at 12:01 AM central time, the 2018 Promo Pack will go on sale via our website in limited quantities.
As today is Thanksgiving, we want to take this opportunity to give thanks for each and every customer. You're the folks that make what we do possible, and we hope the print and play versions of these designs have been appreciated. In that same spirit, we try to make everything we do as customer-friendly as possible. As so many of you are completionists and want everything in the CTG pantheon, we didn't want to limit these promos to only those able to attend conventions and the like. This is at the heart of why we're making this pack available to everyone via our webstore, with a reprint coming in the Cloudspire Pledge Manager should our limited stock sell out.
Thanks for all your support and patronage both this year and in years past. We hope this holiday season is full of light, love, and joy for you and yours.
Happy Thanksgiving!
– Heather (Boomer)