Free Download – NEW Man vs. Meeple Baddie!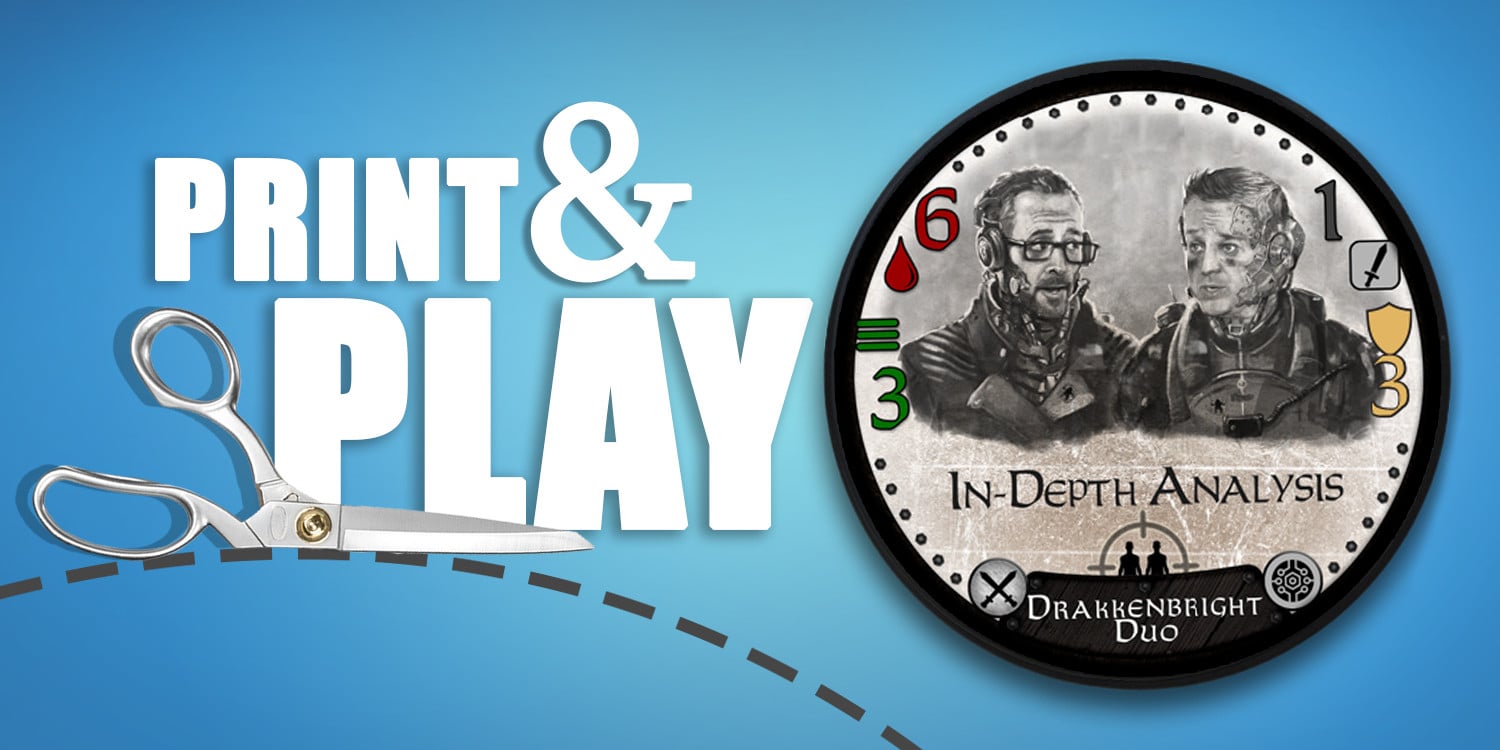 We've developed a great relationship with David and Jeremy over at Man vs Meeple. Last March they launched their Kickstarter for another year of high production quality games coverage. For their campaign we donated a Strategist Level Pledge to help them promote their Kickstarter, as well as created this very special Man vs. Meeple promo chip.
Just like Valentine's Day Ghillie, it will be available as a part of the 2018 Promo Pack in November. It's a Mech Baddie chip with the Skill of In-depth Analysis. Now that Undertow has officially been released, you can download the free print and play PDF file and start playing!
– Heather (Boomer)