Now accepting applications!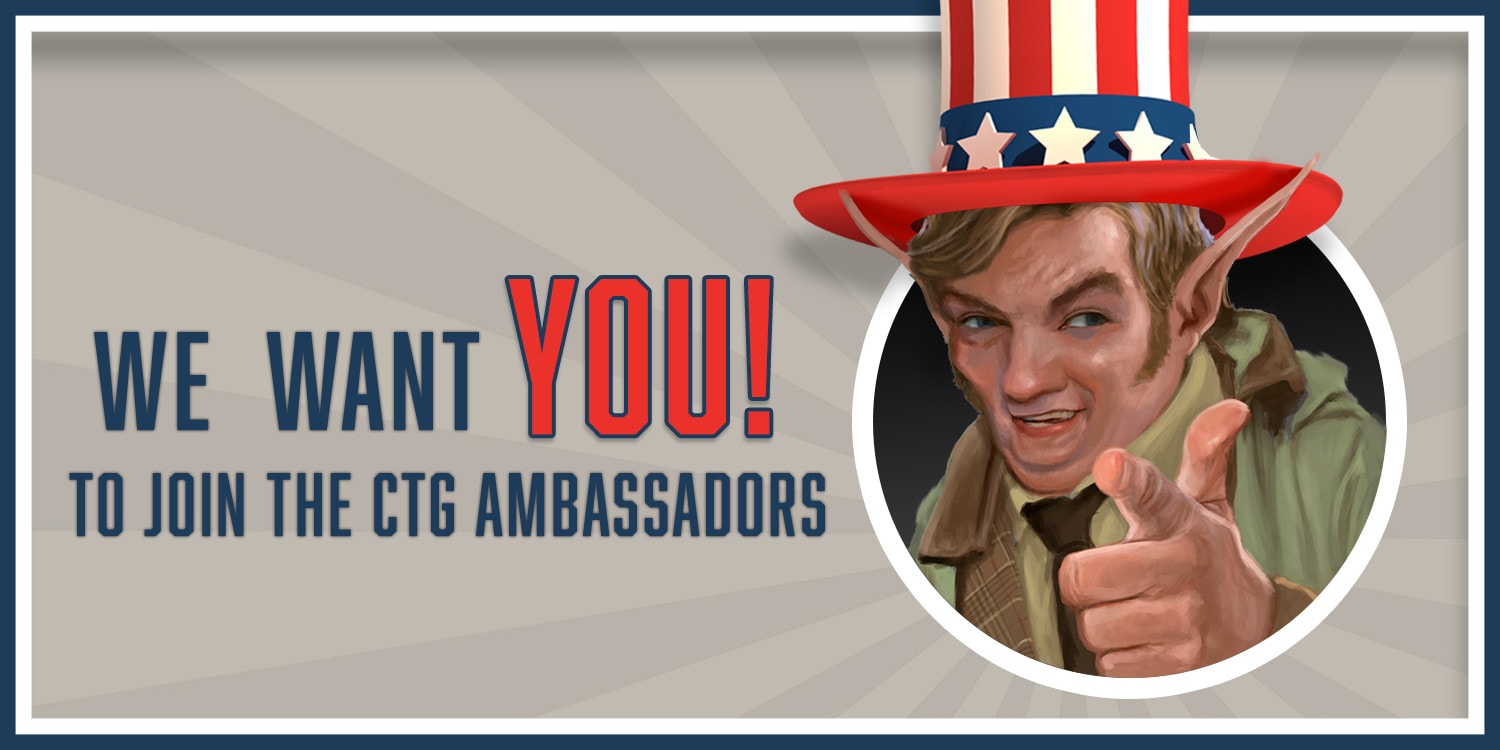 Greetings, Chip Theory fans!
Convention season is right around the corner, and that means an opportunity for you to interact with Chip Theory Games in a fun and exciting way – while hopefully getting some new people excited about the games you love.
That's right, folks, it's time for our annual post letting you know we are looking for convention ambassadors!
What is a convention ambassador?
Ambassadors for Chip Theory Games will work in the Chip Theory booth at one or more board game conventions in 2020. We are looking for energetic people who are able to give brief, enticing explanations of our games and also lead longer game demonstrations in a clear and entertaining manner. Ambassadors serve in our booth for periods of four hours; if you work at least two four-hour shifts, we'll cover your admission to the convention!
Why do I want to be an ambassador?
Weren't you listening?!? We'll get you in the door for free! But that's not the only reason to sign up. Ambassadors will be compensated and will have access to a variety of perks not available to most Chip Theory customers, including time spent with the Chip Theory team, first access to convention promo chips, CTG attire, and the opportunity to share something you're passionate about.
Where can I be an ambassador?
We will need ambassadors at the following conventions this year:
UK Games Expo – Birmingham, United Kingdom, May 29-31

Origins – Columbus, Ohio, June 17-21

Gen Con – Indianapolis, Indiana, July 30-Aug. 2

Essen Spiel – Essen, Germany, Oct. 22-25

PAX Unplugged – Philadelphia, Pennsylvania, Nov. 20-22
We are expecting an increased presence at some of these conventions, including a new, bigger booth at conventions like UKGE and Essen, so your ambassadorship will be much appreciated as we introduce Chip Theory titles to a larger audience!
How do I become an ambassador?
2020 CTG Ambassador Sign-up Form